Learn About the Manhattan Project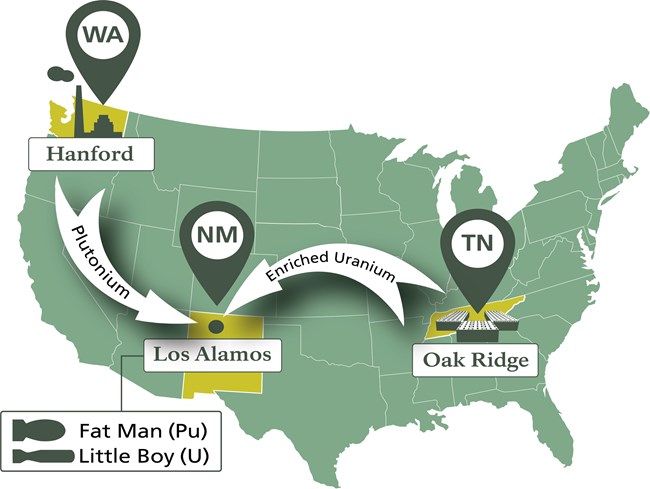 Established in 2015, the Manhattan Project National Historical Park preserves and interprets the nationally significant historic sites, stories, and legacies associated with the top-secret race to develop atomic weapons during World War II. In August of 1945, the US dropped atomic bombs on Hiroshima and Nagasaki, Japan. This helped to bring an end to WWII and forever obligated future generations to live in a profoundly changed and nuclear world.
The Manhattan Project quickly grew from its New York Manhattan District headquarters to more than 30 top-secret sites around the country. The smaller sites supported work at the project's three primary centers of operations: Hanford, Washington; Los Alamos, New Mexico; and Oak Ridge, Tennessee. Most of the research, innovation, production, and weapons fabrication occurred at these three locations.
Today, we partner with these communities to interpret Manhattan Proj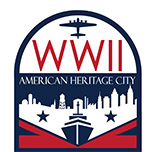 ect history and its enduring legacies. All three communities are designated as American World War II Heritage Cities to honor their contributions to America's war effort during World War II. There are many ways to learn about the people, places, and stories of the Manhattan Project. Explore your options below.
Last updated: April 5, 2023