Get Involved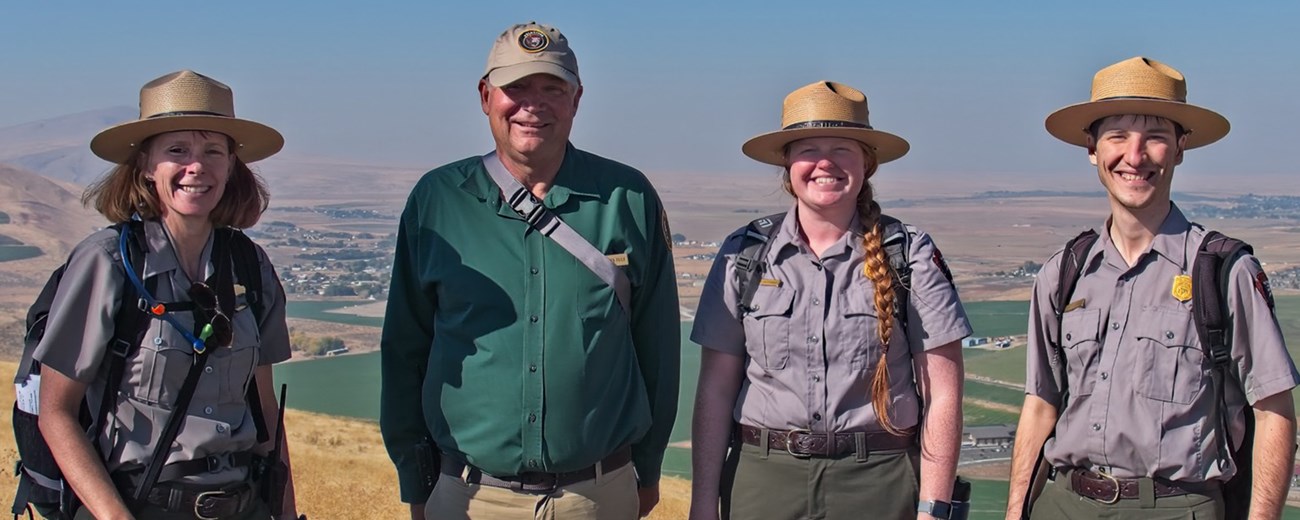 Manhattan Project National Historical Park is a partnership park.
National Park Service
The National Park Service is responsible for administration, interpretation, and education at the three sites and will provide technical assistance to resource preservation efforts.
US Department of Energy
The Department of Energy will continue to have responsibility for management, operations, maintenance, and historic preservation of the historic Manhattan Project sites now under their jurisdiction.
Community Partners
Other agencies, communities, organizations, and associated tribes may also become involved to tell the full story of the Manhattan Project. Efforts are underway to develop a Friends Group and other formal partnering arrangements.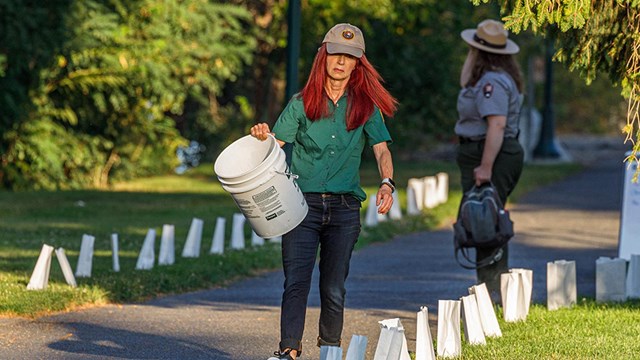 Volunteer With Us
Volunteers help our three park sites in a variety of ways.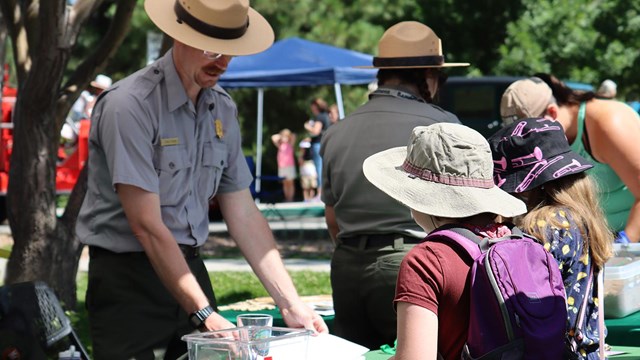 Work With Us
Check to see job availability at the park.
Last updated: March 15, 2023