Education
Manzanar's history offers compelling and relevant lessons for today.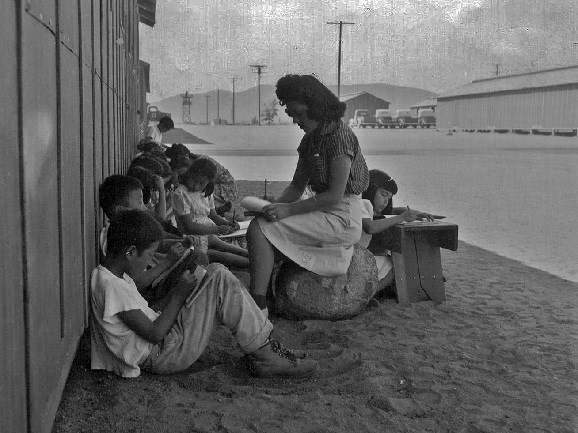 Bringing Manzanar to Your Classroom
Park Rangers at Manzanar National Historic Site, working collaboration with educators and partners, created these educator resources for teachers, parents, homeschoolers and other educators. These primary and secondary school curriculum materials meet National and State curriculum standards.
These biographical booklets tell the personal stories of internees and others directly affected by the internment experience. Nearly all of these booklets were written by former internees or their families. The files are in .pdf format and may be downloaded and printed.
Many books are available on almost every aspect of the internment experience. The listing of resources does not presume endorsement by the National Park Service. Many perspectives on this subject should be considered as one develops his or her understanding of the treatment of Japanese Americans and their immigrant parents before, during and after World War II.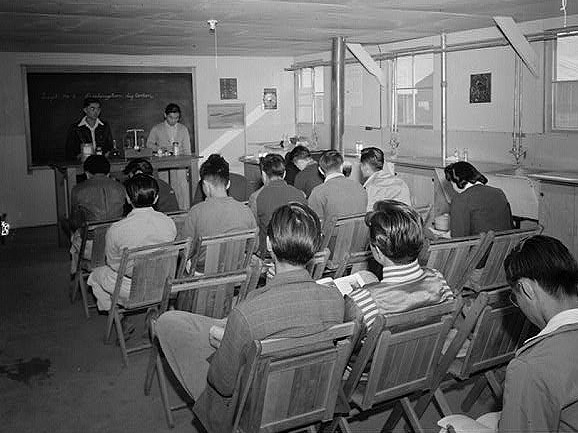 Bringing Your Classroom to Manzanar
Schools, travel groups, service groups, or organizations planning to visit Manzanar National Historic can reserve a ranger-led program. Depending on the length of your visit, a program may be a 30 minute introduction to the site, or a longer in-depth tour of Manzanar.
If we are not able to accommodate your request for a ranger-led program, please know that Manzanar is set up to be self-guided and does not require a guided tour to have an impactful experience. Read our "Things to Do" pages for suggestions.
Manzanar's Junior Ranger program offers a great opportunity for children to connect with the story of Manzanar and the history of Owens Valley. Participants in the program who complete an activity booklet will earn a Junior Ranger badge. Activities are tailored for children between the ages of 4 to 15; however, anyone is welcome to participate.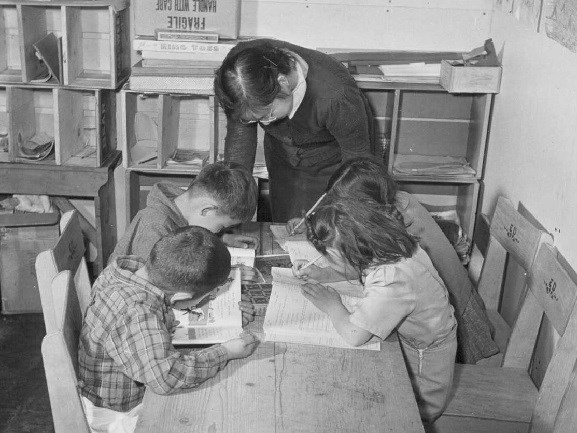 Other Learning Resources
The Manzanar Oral History Project documents the World War II history of Japanese Americans at Manzanar and elsewhere. Since 1999, Manzanar National Historic Site has collected more than 640 oral history interviews, preserving these stories and experiences for future generations. Manzanar's oral histories are used for educational and research purposes, and some are available online.
The photographic record of Manzanar is one of the most comprehensive of any of the War Relocation Authority centers. See collections from Dorothea Lange, Clem Albers, Francis Stewart, and Ansel Adams and learn about Toyo Miyatake.
Many of Manzanar's publications, park brochures and site bulletins are available online.
Last updated: September 25, 2021