Outdoor Activities
Manassas National Battlefield Park encompasses nearly 5100 acres, providing many opportunities for outdoor activities. The primary objective of the park is to preserve and interpret the history and resources associated with the two major Civil War battles fought here. The park offers many outdoor activities for those interested in the park's military history- including ranger-led guided walking tours (offered seasonally), a twenty mile self-guided driving tour, as well as hiking trails and bridle trails that visit key areas of the battlefield.
For those interested in the park's natural resources, opportunities abound for birding, fishing, and wildlife-watching. Habitats include mature forests, open grasslands, meadows, and freshwater creeks and ponds. Such diverse habitats offer opportunities to observe a broad variety of plants and animals.
Because of the historic nature of the battlefield, the following recreational activities are prohibited: kite flying, ball games, sunbathing, and frisbee.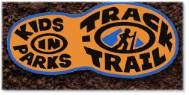 Manassas National Battlefield Park is please to announce the introduction of TRACK Trails here at the park! Come by and take a walk on the Stone Bridge Loop Trail to experience it! The TRACK Trail will be open for TRACKing as of April 26th. The trailhead at Manassas will be located in teh Stone Bridge parking area, and will feature the first ever cell-phone guided brochure adventure!
Last updated: September 22, 2021