Hiking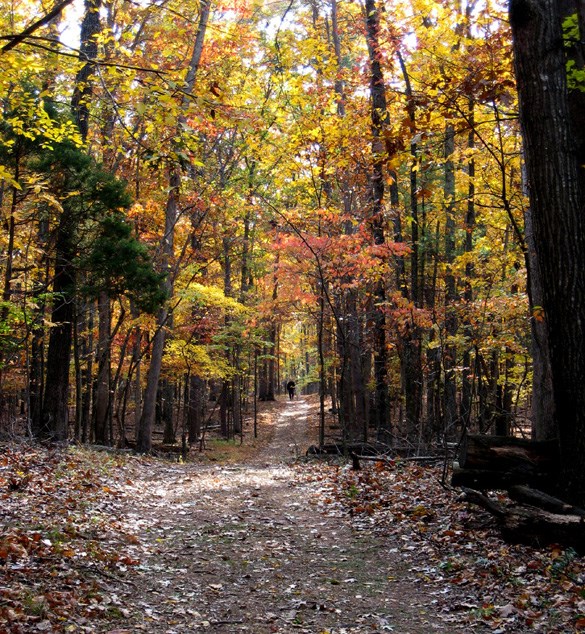 Manassas National Battlefield Park encompasses nearly 5,100 acres of land and includes more than 40 miles of hiking trails. The park has developed a series of loop trails that traverse key areas of the First and Second Manassas Battlefields. Many of these recommended routes include trailside interpretive markers describing the battle action that occurred in that area and highlight the experiences of soldiers and civilians alike.
Opportunities exist for both short and extended hikes. Before setting out on your hike, stop by the park visitor center to obtain a trail map, or download the park's Hiking Trail Map.
Learn more about the recommended
First Manassas Trails
Learn more about the recommended
Second Manassas Trails
Tips and Safety

Should you see an object of potential historic significance, please leave it in place and notify the park staff at 703-361-1339 x0.

In the event of an emergency, please call 911.
Follow trail blazes and use a map. Blue blazes indicate a hiking trail and yellow blazes indicate horse trails.

Please be certain to wear sturdy shoes.

Bring plenty of water.

Beware of ticks! Insect repellent is recommended.

Pets
Pets are permitted on all park trails but must be restrained on a leash no longer than 6 feet.
Last updated: August 4, 2021