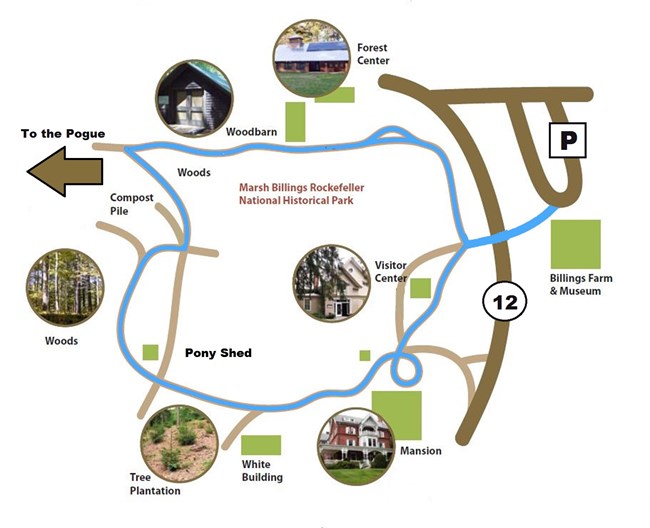 The Junior Ranger Loop is a one and a quarter mile hike that can be enjoyed by nature-lovers of all ages! If you wish to complete the Junior Ranger Program, pick up a copy of the Junior Ranger Booklet at the Carriage Barn Visitor Center (or scan QR code at the bottom of the page for an online version).
Begin your journey by parking at the Billings Farm & Museum, then walk up the sign posted pathway next to the flagpole. Cross Route 12 to enter into the park, then take a left onto the carriage road. Walk along the carriage road past the mansion until you see a white building above the gardens. Continue up the road above the white building. After passing a young tree plantation on your left continue walking through the woods.
At the sign for the Pogue, take the right fork. Take the path on the left at the five way intersection, heading down the hill until you reach the carriage road. Take a right down the hill, passing the Woodbarn and Forest Center on your left. Finish your hike by continuing downhill back to the park entrance.