Working Woodlands Workshops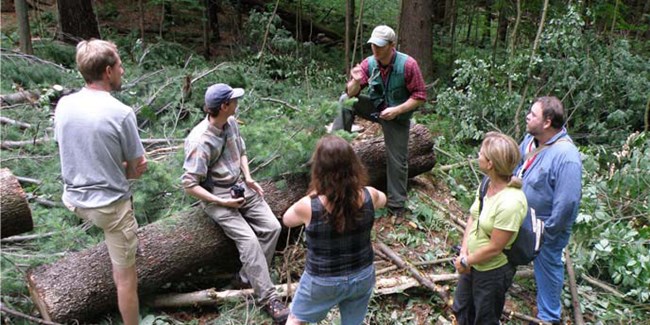 During COVID-19, Working Woodlands Workshops are being offered digitally, as pre-recorded, captioned presentations, premiered through the park's Facebook page. Workshops can continue to be viewed on Facebook and YouTube – see links below:
Rich Soil Indicators
Working Woodlands Workshop

Manging the Land for Bobolinks
Working Woodlands Workshop

Wildflower
Working Woodlands Workshop

iNaturalist Tutorial

Informative, hands-on and exciting workshops for the woodland enthusiast. Working Woodlands Workshops are held throughout the year at Marsh-Billings-Rockefeller National Historical park. Come learn from forestry professionals, scientists, landowners and inspiring community members. Explore diverse topics ranging from tree identification, low-impact harvesting, sawmilling, Timber Stand Improvement, animal tracking, trail maintenance, invasive plant control and so much more. Learn techniques and knowledge to help you understand, manage, conserve and experience woodlands. Our workshops are co-sponsored by Vermont Coverts and the Vermont Woodlands Association.