Working Woodlands Workshops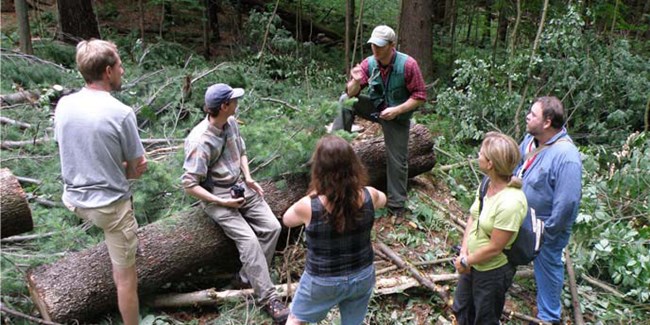 Working Woodlands workshops are designed to connect nature enthusiasts and land-owners with natural resource professionals, to provide them with the skills and knowledge to promote land stewardship. These workshops are held both virtually and in-person throughout the year. Explore a wide range of topics, including but not limited to wildlife tracking, tree identification, creating wildlife habitat, invasive plant management, sustainable forestry, and much more. After attending a workshop, you can expect to come away with knowledge about land stewardship and the skills to take it home and practice in your own backyard. Workshops are co-sponsored by Vermont Woodlands Association, Vermont Coverts: Woodlands for Wildlife, and Billings Farm and Museum.
►

View workshops on the park's

YouTube Channel. Subjects include:
Common Tree Pests, Bat Conservation, Successional Forests, Climate Change, Women Land Stewardship, Forest Birds, Vernal Pools, Wildlife Tracking, Composting.

►Check back for future workshop offerings. For general questions about the program - email: Steven_Mortillo@nps.gov.
Last updated: August 18, 2022