Natural Features & Ecosystems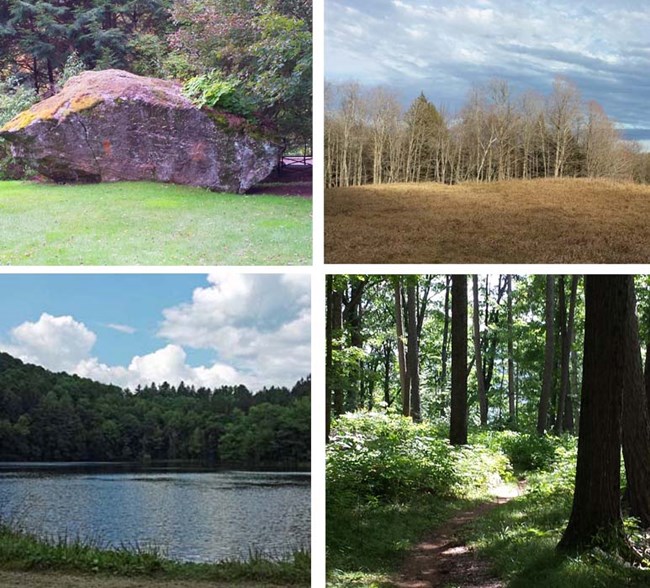 Marsh-Billings-Rockefeller NHP is a 550 acre park resting east of Vermont's Green Mountain range. The park is bordered on the south by land owned by the town of Woodstock and the Vermont Land Trust and to the north by privately owned land. Just outside the park's boundaries lies the summit of Mt. Tom (1,345 ft), a popular hiking destination that rewards visitors with a panoramic view of the village of Woodstock. Glimpses of the past can be seen not only in the rounded hilltops that were shaped by glacier activity but also by the stone fences that once enclosed sheep pastures on the property.

► Learn more about the Park's:

Land cleared for agriculture
Back over 150 years ago the forests that occupy the park today looked much different. Throughout the 1800's much, almost 80%, of Vermont's native forests were cut down for wood products and to make way for pasture land. This legacy of past agricultural activity can be seen today in the stone fences that cross the park and in the fields that the park maintains presently. These fields were historically used for gardens or for housing livestock, and presently, a few Jersey dairy cows from the Billings Farm & Museum call one of the pastures home each summer.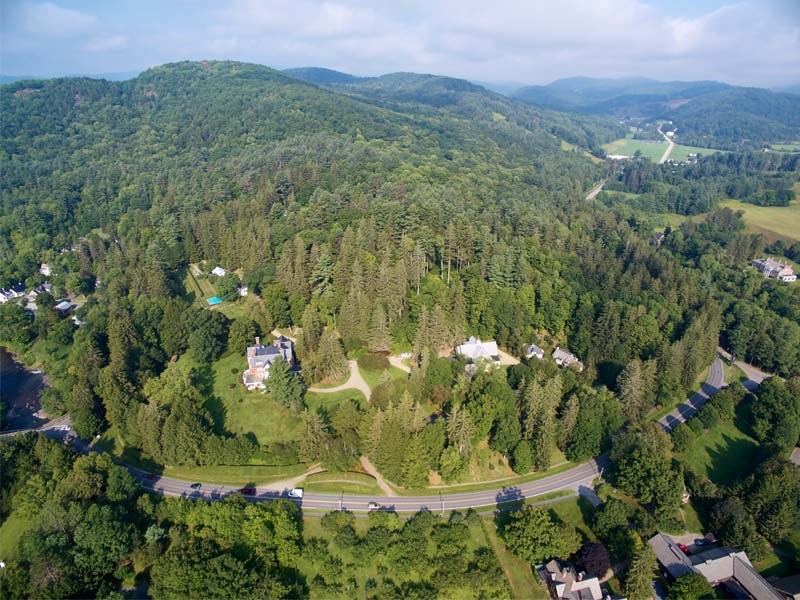 Last updated: December 10, 2019