For Kids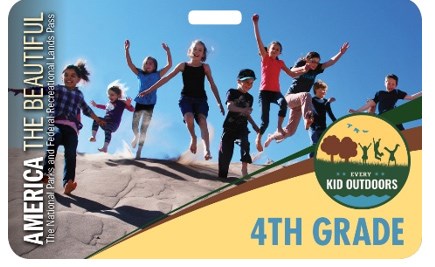 The
Every Kid Outdoors
Initiative calls on agencies to help get all children to visit and enjoy the outdoors and inspire a new generation of Americans to experience their country's unrivaled public lands and waters.
Every fourth-grader in the Nation will receive an "Every Kid Outdoors" pass that's good for free admission to all of America's federal lands and waters -- for them and their families -- for a full year.

►Link to the NPS
Kids in Parks
- website!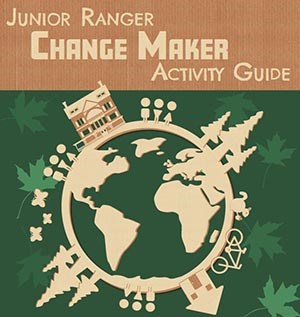 Get Ready to Drive Big Change in Your Comunity!
With this
activity guide
, you have all that you need to become a Junior Ranger Community Changer. This guide will teach you about key themes that are highlighted on the new 2020 quarter that features the Marsh-Billings-Rockefeller National Historical Park in Vermont.
►View Marsh-Billings-Rockefeller NHP Quarter Launch video
Stop at the Carriage Barn Visitor Center to receive your free Junior Ranger Book (or click this link to download a pdf). To earn your badge hike the Junior Ranger Loop around the mansion and through the forests. Complete activities along the way, interview a park ranger, and return to the Visitor Center to be sworn in as a Junior Ranger.
Throughout the summer join a park ranger for a special kids' program with topics exploring everything from art to bugs and orienteering to flowers. Please call the park visitor center (802) 457-3368 ext. 222 for a current list of Junior Ranger programs or click here.
Girl Scout Ranger Program
The National Park Service and Girl Scouts of the United States of America have partnered to create the Girl Scout Ranger Program.
Through this program you are invited to:
play outdoors
learn about national parks and why these places are preserved
develop your leadership skills.
While having fun in a national park, you can also:
earn badges
complete Journeys
achieve Take Action and Highest Award Projects.
As an individual or with your troop, design an activity or participate in established educational programs and volunteer-service opportunities at a national park. Earn a certificate from the National park for five hours of service and a Girl Scout Ranger patch for ten hours of service. For more information link to
Girl Scout Ranger Progam
.
►
Check out this inspiring NPS Explore Nature career ideas video.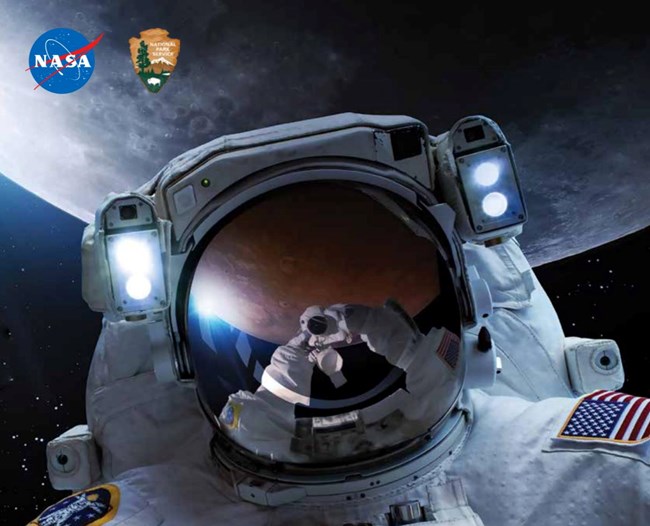 Junior Ranger Spaceflight Explorer
Check out this new
Jr. Ranger Spaceflight Explorer's Activity Guide
for kids ages 5-12 from NASA and the NPS. Download a copy!
The National Aeronautics and Space Administration, or NASA, and the National Park Service, or NPS, are partnering to celebrate the 50th anniversary of the Apollo Moon landing. NASA and NPS honor our national heritage and share the excitement of the future of human space exploration.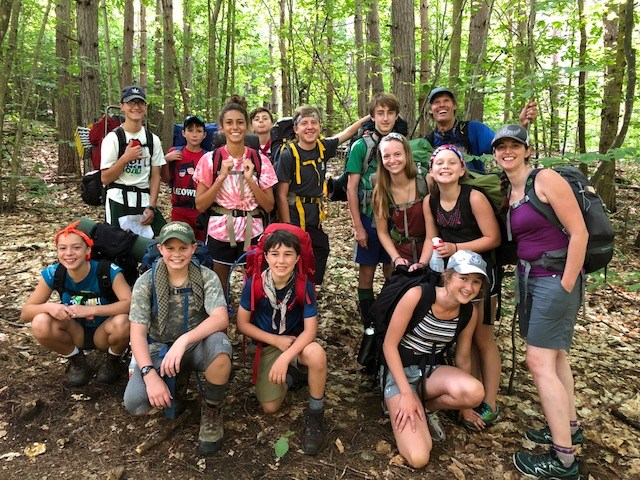 Mountains and Rivers Forever
A seven-day summer camp adventure for middle school students in the National Park and surrounding area, including an overnight camping trip. With a focus on instilling values of personal responsibility, hard work, outdoor enjoyment, education, and respect of the environment through a variety of conservation experiences.
Fun in the Forest Day Camps
Become a "Nature Explorer" through art, music, movement and hands-on play in the forest. A partnership with
Artistree
/Purple Crayon Productions.
►
Please call 802-457-3368 x222 for more information.
► Download the
flyer
.
QUESTING

Chipmunk Quest
Follow our chipmunk friend as he explores the trees in the forest and finds food and shelter along the way. Designed for children and families visiting Marsh-Billings-Rockefeller National Historic Park, but fun for all ages! Download the
Chipmunk Quest
.
Check-Out a Family Backpack
Go out and explore the park on your own! Stop by the Carriage Barn Visitor Center to check-out a Family Backpack. Four different backpacks explore the topics of trees, art, recreation, and wildlife through activities, games, guidebooks, and crafts.
Take a Self-Guided Quest
Using a guide filled with clues, activities, and a map, explore the park through several different hikes. Choose from these quest and discover a great way for families to engage youth in exploration:
Forest Quest
Sustainability Quest for High School Students
Other quests are available throughout the Woodstock area. Please contact Valley Quest for more information at 802-291-9100 x107 or visit their website:
www.vitalcommunities.org/valleyquest/
Enjoy a variety of family focused activities and events while exploring one of the few historically operating dairy farms in America and a museum of Vermont's rural past as a gateway to Vermont's rural heritage. Billings Farm features many aspects of farm work, including care of the Jersey cows and other livestock, milking of the herd, crop rotation, and feed production. For more information visit: www.billingsfarm.org or call 802-457-2355.


Last updated: February 1, 2022