Archives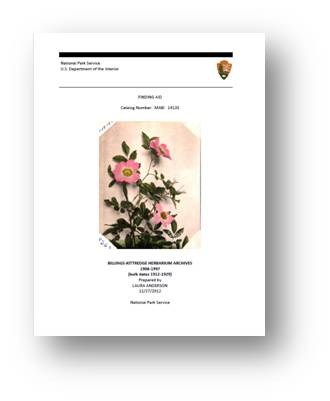 Research in the archives is by appointment. Please call (802) 457-3368 ext. 12 to make arrangements with park staff for research sessions.

Available Finding Aids:

MABI 11271, Theodor Muller Design Records

MABI 13384, Resource Management Records

MABI 14135, Bllings-Kittredge Herbarium Archives 1908-1997 (bulk dates 1912-1929)
The Billings-Kittredge Herbarium was created by Elizabeth Billings (1871-1944) and Elsie May Kittredge (1870-1954). Ms. Billings, the daughter of Frederick Billings and an amateur botanist, hired New York Botanical Garden curator, Elsie Kittredge, in 1917 to assist her in collecting botanical specimens from Woodstock and the surrounding area. The Herbarium was compiled from approximately 1917-1925.

Link to commentary on cultural landscapes byTom Slayton on Vermont Public Radio that discusses the Herbarium.


Last updated: February 26, 2015