Professional Development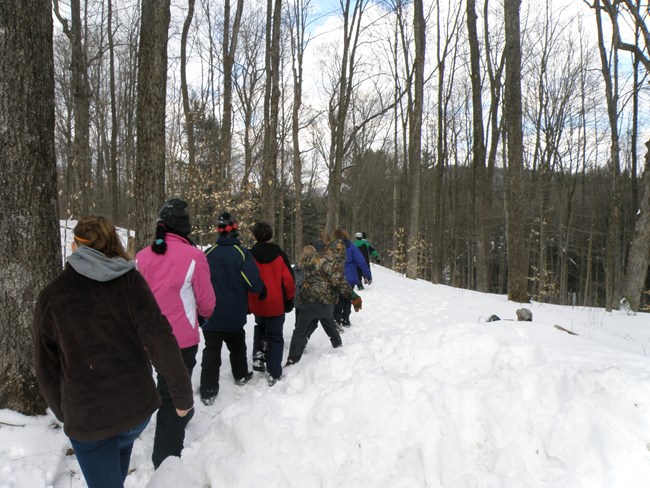 At Marsh-Billings-Rockefeller National Historical Park, we are thrilled to offer multiple professional development opportunities for teachers. Follow the links below to learn more about the offerings and how they can impact your teaching.
These programs are made possible by our partnership with Shelburne Farms. Open this page to view the PD opportunities listed on Shelburne Farm's website.
GLOBE e-training certifications and community science
Resources
The park has a number of educational resources that you can reserve to utilize with your lesson. They include curriculum, books, field guides, forestry equipment, documentaries, insect sampling supplies, snowshoes, and more.
Last updated: April 10, 2023