Volunteer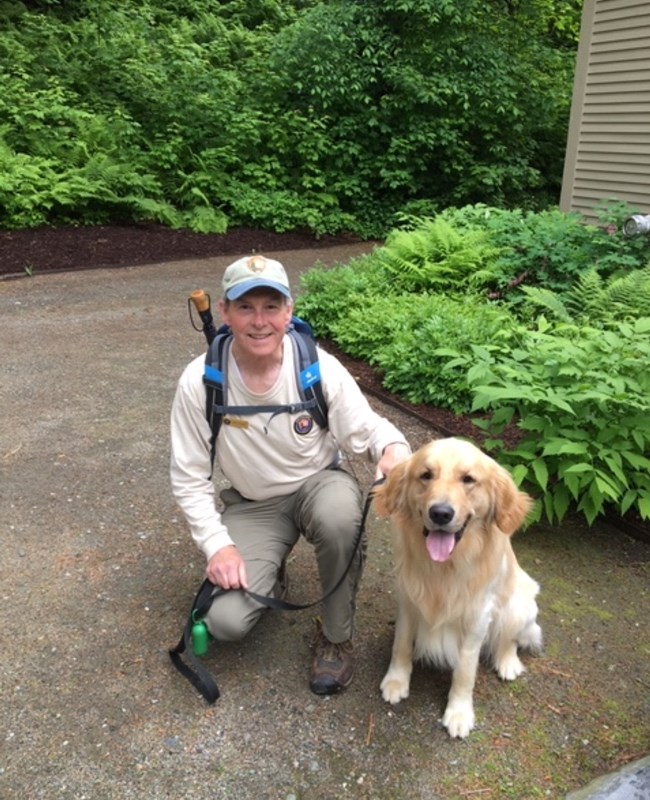 Welcome Volunteers!
The volunteer program at Marsh-Billings-Rockefeller National Historical Park brings together many valued, diversely talented, and dedicated volunteers. They are engaged in a variety of activities that help provide the highest quality park experience for visitors, and that express a depth of stewardship vital to the park's mission. For more information, email us or give us a call at 802-457-3368 ext. 0. Click the links below to apply for specific positions, or visit us on Volunteer.gov to explore all open positions.
You're invited to join thousands of people of all ages, all over the country who volunteer in their National Parks.
Here at Marsh-Billings-Rockefeller National Historical Park we welcome volunteers of all ages and abilities, who wish to work indoors or outdoors, to help with regular weekly shifts, or participate in one-time events.
As a volunteer, you'll be offered appropriate training and you'll always have an easy way to contact park staff when necessary.
You may be asked to wear a uniform shirt, which the park will supply, while on duty.
You may be issued other clothing items if needed.
You'll be supplied with any tools or equipment you need for the job in hand.
Our volunteers typically work 3-4 hour shifts, one or two days a week.
We are currently recruiting local candidates only, and we have no housing for park volunteers.
Open Applications on Volunteer.gov
We have volunteer opportunities that match many passions, skills, and abilities! From hiking to history, we have a wide variety of opportunities. Below are the open opportunities to volunteer at Marsh-Billings-Rockefeller National Historical Park.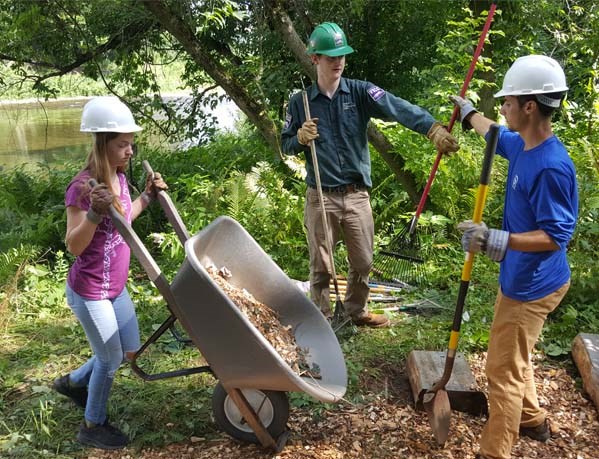 Student Conservation Association
The Student Conservation Association (SCA) is a privately-funded, non-profit organization that places volunteers in parks, wildlife refuges, forests and other resource agencies around the country.
Marsh-Billings Rockefeller National Historical Park enjoys an ongoing relationship with the SCA, and has had a number of SCA volunteers and interns working at the park. High school conservation work crews (with adult leaders) repair the historic carriage roads and trails in the park's forest, fix rock walls on trails, and clear brush. The park has also had SCA Resource Assistants or interns working in the resource management and visitor services departments.
To become a part of the SCA, please visit them at www.thesca.org.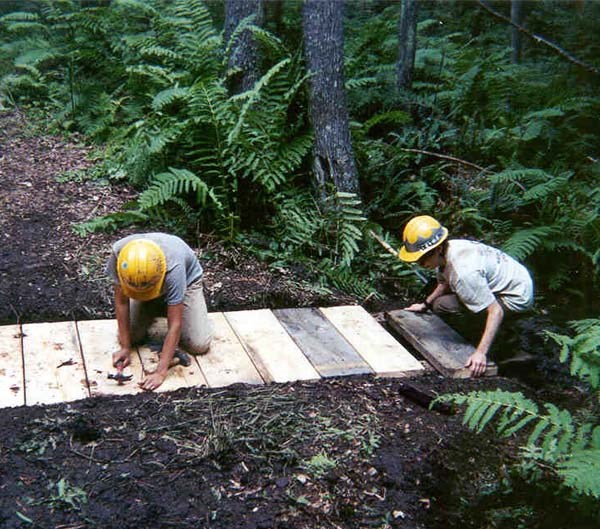 Vermont Youth Conservation Corps
The Vermont Youth Conservation Corps (VYCC), in their own words, "is a non-profit youth, leadership, service, conservation, and education organization that instills in individuals the values of personal responsibility, hard work, education, and respect for the environment...accomplished by using conservation projects as the vehicle for learning in an intense environment."
Marsh-Billings-Rockefeller National Historical Park has had VYCC work crews, staffed by local youths, during the summer months. Crews work on various projects, including invasive plant species removal, fixing stone walls, and working on carriage roads and trails.
Please contact the VYCC for information on applying.
Last updated: May 24, 2023