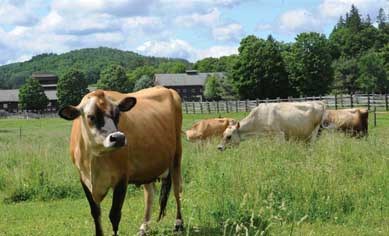 Billings Farm & Museum
(802) 457-2355 | www.billingsfarm.org
Billings Farm & Museum features one of the finest operating Jersey dairy farms in America, continuing a long-standing tradition of agricultural excellence. As Vermont's premier gateway for interpreting its rural culture and agrarian heritage, Billings Farm offers diverse, interactive programs that focus on rural life, work, and land stewardship as reflected in the traditions and values of 19th-century farm families and as revealed in Vermont's rural history. Combination tickets for Billings Farm and National Park tours are available.