Pecan Harvesting at LBJ Ranch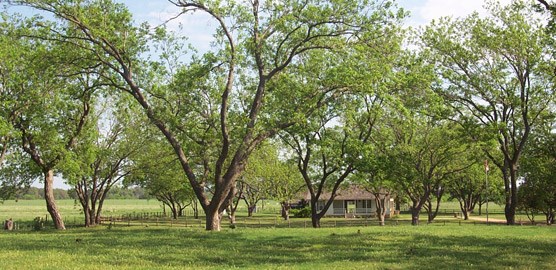 Date:
October 22, 2007
Contact:
Glen Clark
, 830-644-2116
Johnson City, TX – Want to harvest some pecans for your holiday baking?  The public is invited to gather pecans at the LBJ Ranch Pecan Orchard every Saturday in November.  Individuals will be allowed to gather one gallon of pecans per day from 10:00 a.m. to 4:00 p.m. on November 3, 10, 17 and 24.  Please bring your own gallon bucket or gallon bag.
The historic Pecan Orchard, planted in 1947-1948, has native and budded trees.  Some of the varieties are Schley, Burkett, Garner, San Saba Improved, and Desirable.  Pecans will be harvested from the ground only; no tree climbing or tree thrashing.  Pets must be on a leash, no firearms will be allowed, and all park service regulations must be followed.
Parking for access to the Pecan Orchard will be at the Johnson Family Cemetery on Park Road 49 at the LBJ Ranch, Lyndon B. Johnson National Historical Park.
Last updated: February 24, 2015