The Shutt House
The Shutt House was built prior to 1859, the house was rented to lawyer George Shutt in 1860. This young lawyer was active in politics of the Democratic party, unlike most of Abraham Lincoln's politically active neighbors. Shutt supported Stephen A. Douglas in the presidential Campaign of 1860.
The Shutt house is a wood frame structure with a hip roof and one-story flat-roofed porches on the east, west, and south elevations. The overall style of the house is Greek Revival with some Italianate influences. Architectural details include dentils, wide cornice boards, and brackets.

The house is sheathed with clapboard with cornerboards. There is also a square window bay on the south elevation and two interior brick chimneys. The foundation is faced with a brick veneer.

The house was restored to an 1860 exterior appearance in 1989. It is used as leased office space, and in 2006 housed the Springfield office of U.S. Senator Dick Durbin. The house is owned by the National Park Service.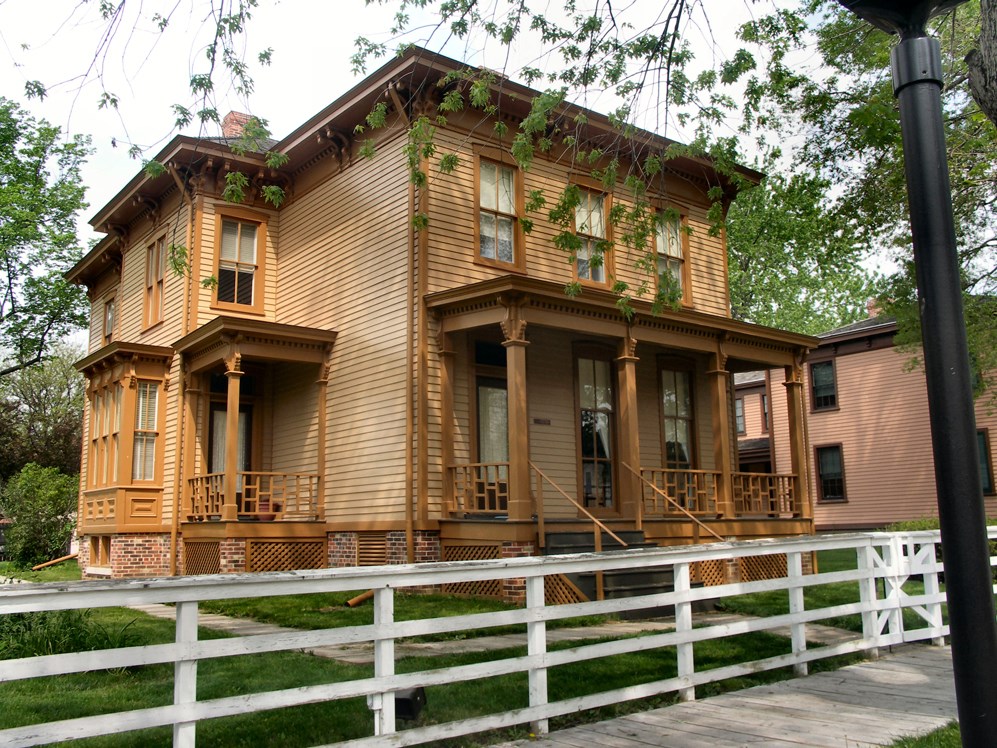 Last updated: April 10, 2015