Living History Demonstrations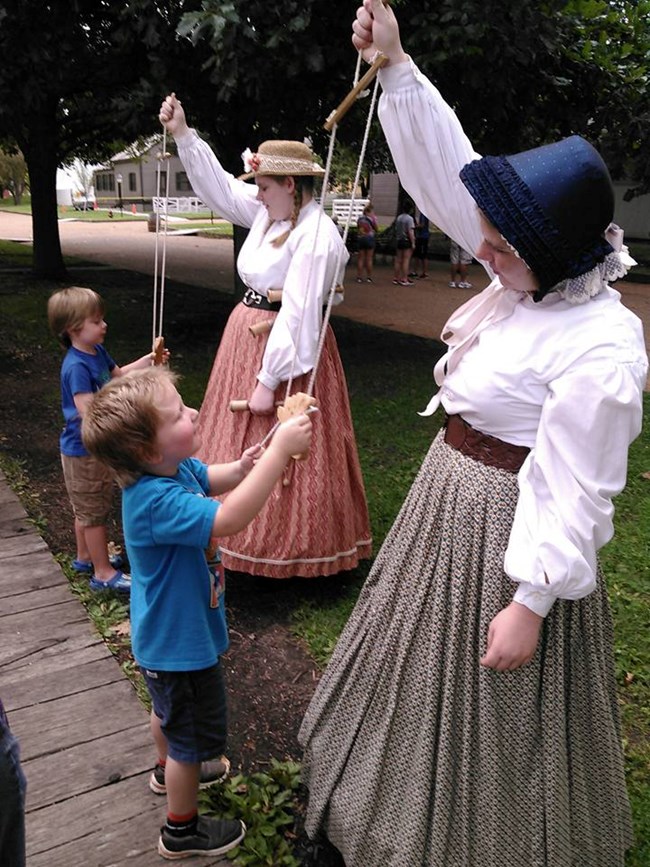 Lincoln Home National Historic Site offers special events and programs to the public throughout the year. In the summer, the historic Lincoln neighborhood is full of opportunities to learn more about and experience what everyday life was like during the Lincoln era.

During Living History demonstrations, Living History reenactors dress in period clothing, perform historical demonstrations such as laundry and toy demonstrations, answer visitor questions, and lead other interpretive programs and activities.

We encourage visitors to look at our event calendar and Facebook page for Living History demonstrations and other upcoming events.

If you would like to learn more about what it was like to live during Lincoln's era, we also encourage you to check out our History & Culture pages.
Last updated: August 14, 2020