Miller House
The Miller House was built circa 1855. In 1860 a prosperous leather dealer, Allen Miller, his wife, and three children lived in the house, along with James and Miranda Keys and Josephine Miers. The Miller House is listed on the National Register of Historic Places as a contributing structure to Lincoln Home National Register District.

The Miller House is a two-story wood framed structure resting over a brick and stone masonry foundation. The structure of the Miller House is a combination of wood framing systems reflective of modifications to the structure over time. Parts of the structure are framed with posts, timber sills, and full-size studs with mortise and tenon connections. Other parts are a combination of balloon-framed walls with let-in ledgers and conventional platform framed walls. The foundation system is a mix of mortared stone wall foundations with brick masonry on top of the stone and brick foundations.
In plan, the house is currently rectangular, with a small offset on the north elevation where the west wing meets the eastern block of the house. The exterior is clad in wood clapboard with wide frieze boards and vertical wood corner boards.
The east elevation is the principle facade. The first floor windows are wood double-hung with nine-over-nine sash, while the upstairs windows are wood double-hung one-over-one sash. The windows have wood trim with a flat backband and small pediments over each.
Currently, there are two front entry doors with wood surrounds and a wood mullion-type divider. A small open front porch that stood in front of the entry doors has been removed. The house is awaiting restoration by the National Park Service.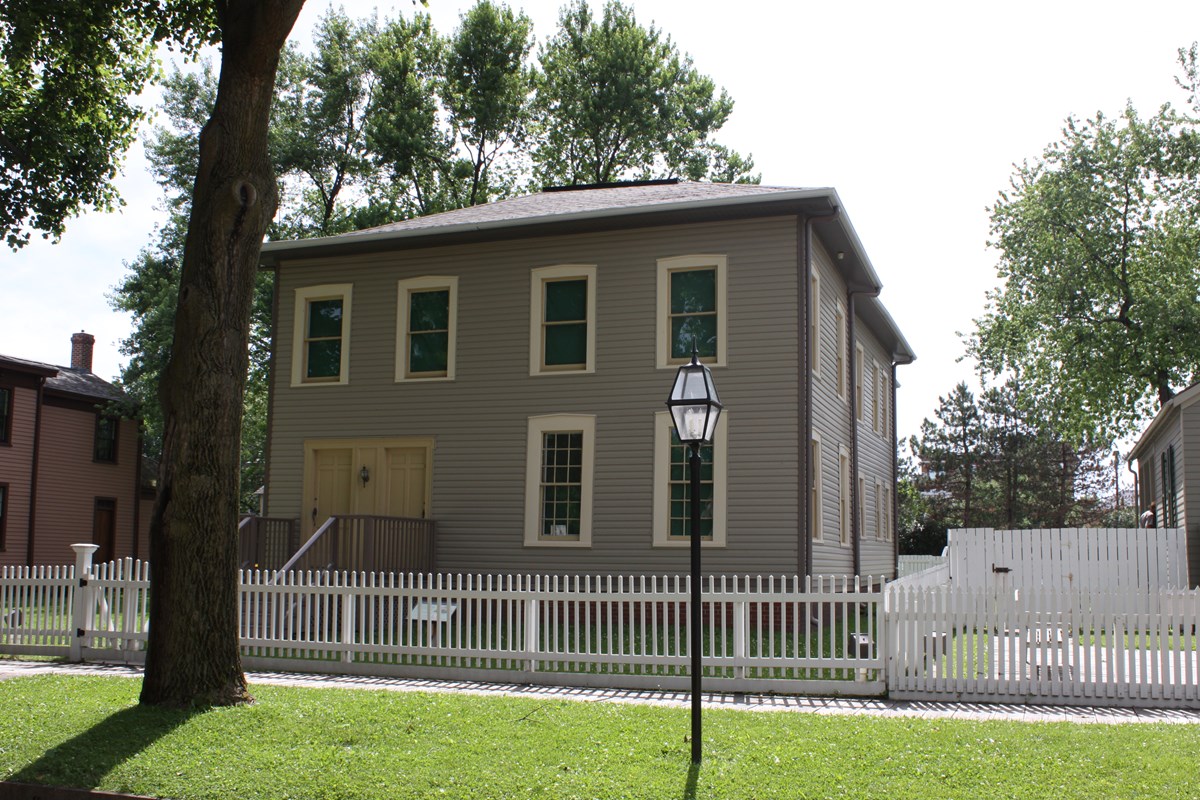 Last updated: April 10, 2015