The Illinois Freedom Project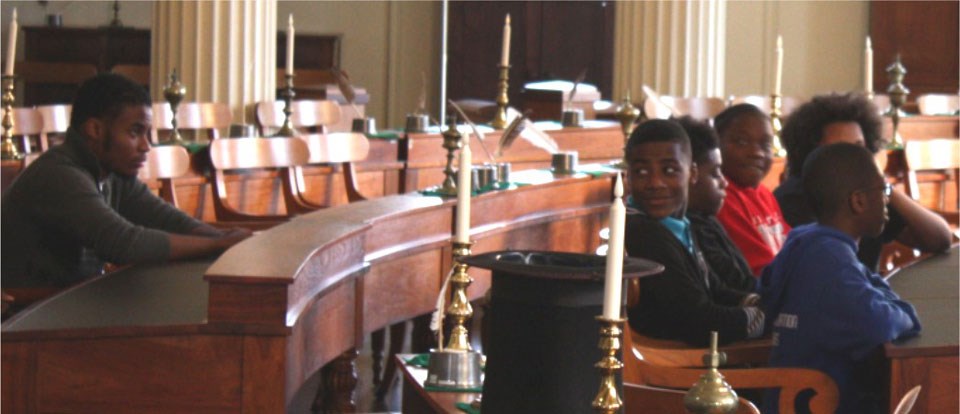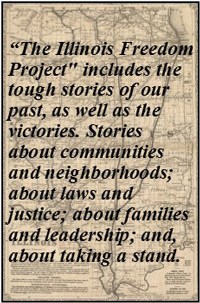 The Illinois Freedom Project is a web based youth focused multimedia project that will provide resources to teach the interconnected story of slavery to freedom through the lens of people, places and events in Illinois from eighteenth century French settlements through early twentieth century Chicago. The web site will include text and images but will feature videos that, not only illustrates the many Illinois places that relate to the slavery to freedom story but also gain reaction from young people as they learn about these stories and places. The goal of the project is to teach history, but also to inspire youth by presenting stories of victory through adversity.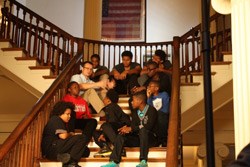 The Illinois Freedom Project partners are committed to encourage Illinois youth organizations to visit the many historic sites and museums in Illinois that relate to the story of freedom in Illinois and beyond.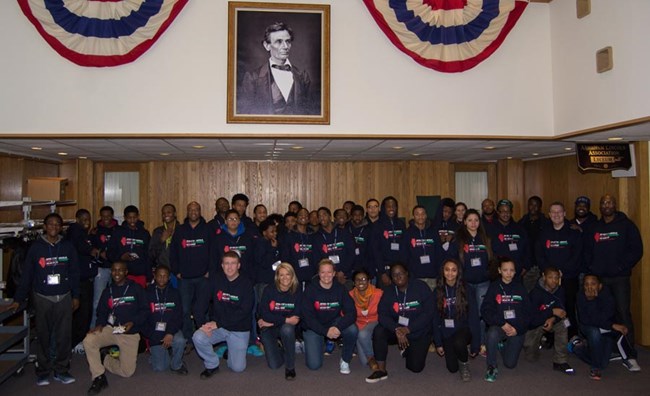 On January 31, 2015, The Illinois Freedom Project partners presented "The Illinois Freedom Project Youth Summit." This day long youth mentoring history program, sponsored by the National Park Foundation- America's Best Idea initiative, was a history based program designed to provide young people in middle and high school with a positive message of heritage, integrity and courage though the stories of the past. Activities included presentations; musical performances; tours of the Lincoln Home and Old State Capitol; and, a special program honoring the 150th Anniversary of Illinois ratifying the 13th Amendment ending slavery. The day's activities ended with dinner, music and games at the Boys and Girls Club of Central Illinois.

Last updated: March 25, 2016