Faith Communities in Lincoln's Springfield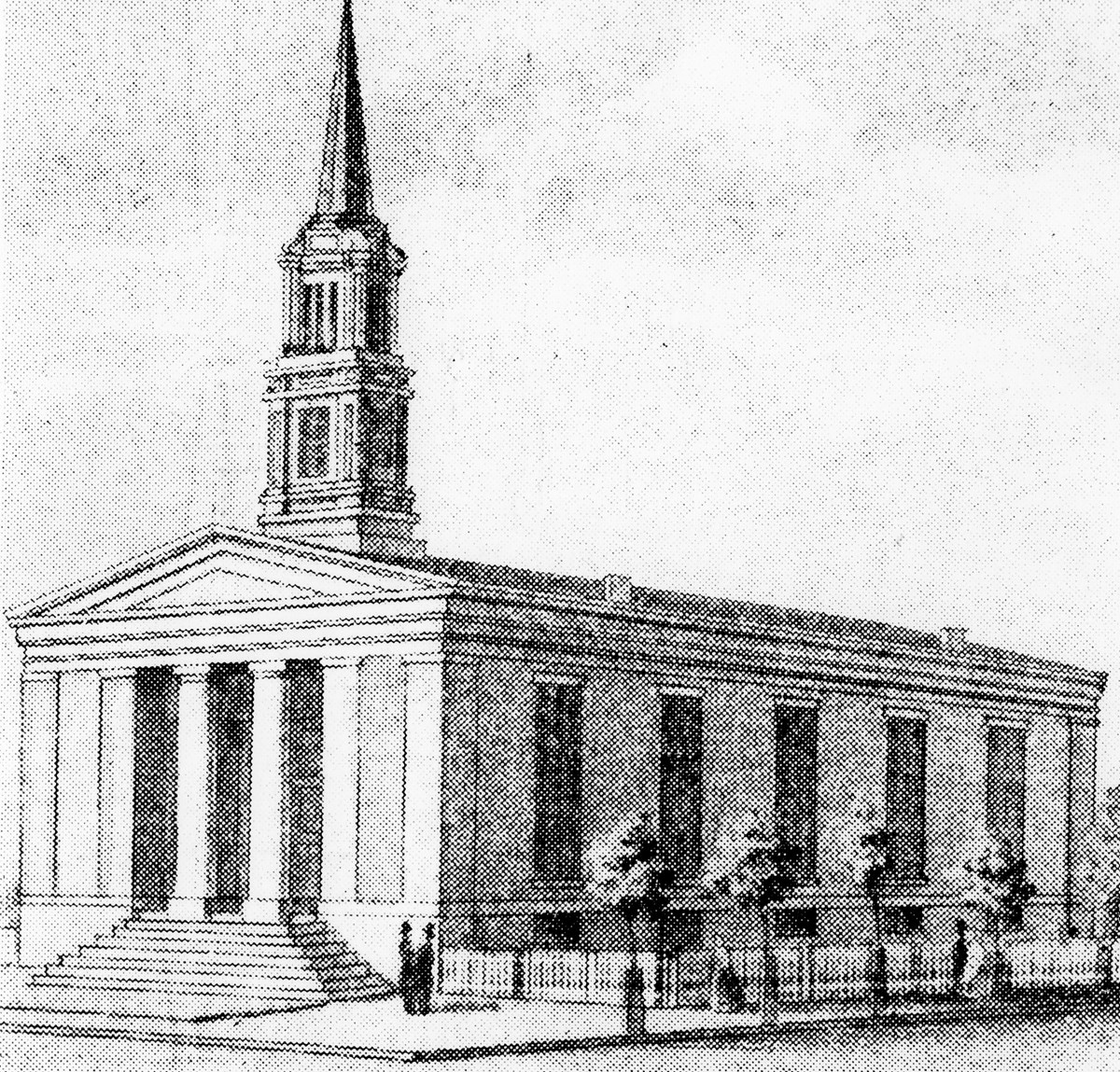 Lincoln is considered to be one of the greatest presidents of all time. He was the chief character when the nation itself was dividing. His speeches and actions as he grew older, especially as president, reflect a growing faith in God. Before his presidency, Abraham Lincoln and his family resided in Springfield, Illinois from 1837 until 1861. There are limited sources that present information about the faith communities of Lincoln's Springfield. 1860 Springfield boasts of at least 19 churches, one burgeoning synagogue, with services that were given in 3 different languages. Members of the family, employees, neighbors, law partners, and members of the community were congregants of these faith communities.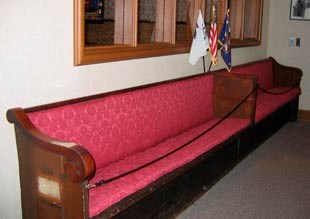 The Lincoln Pew
A few steps outside of the National historic siteis the First Presbyerian Church. Although this particular building was not used until 1876, it does containt he Lincoln family pew and is where Mary Lincoln's funeral was conducted on July 19, 1882.

The First Presybterian Church was founded by Mary Lincoln's uncle and Lincoln's law partner, John Todd Stuart.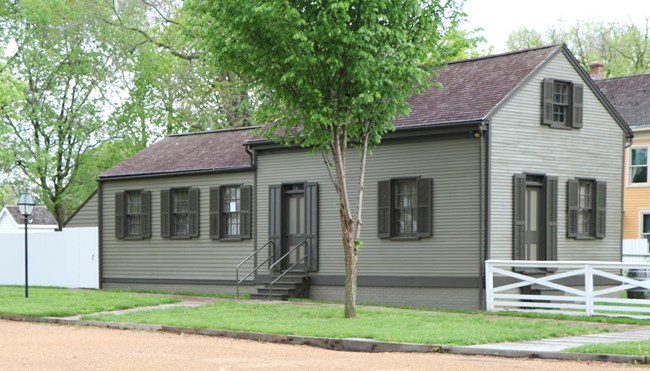 Faith Communities within Lincoln Home National Historic Site
Some stories of faith communities in Lincoln's Springfield can be found within Lincoln Home National Historic Site.

The first house south of the Lincoln home front door was the home of Reverend Francis Springer. Reverend Springer was an ordained Lutheran clergyman. When he started the Lutheran church, services were held in his home. When German immigrants began arriving, two churches, a German and English speaking Lutheran church were created.

Jameson Jenkins, another neighbor, was a member of Second Presbyterian Church, which was created based upon a difference of opinion of slavery. The First Presbyterian Church members believed in the gradual end of slavery. Second Presbyterian Church members believed in the immediate end of slavery.

Religious Beliefs of the Hired Help
Employees of the Lincoln household attended a variety of churches.

Mariah Vance, the family laundress for over a decade, was a founding member of the Colored Baptist Church. This church was founded in 1838 in the home of Anderson Carter. Frances De Freitas, a woman of Portuguese descent, and child caregiver, attended the second Portuguese Presbyterian Church. The Lincoln family purchased her wedding dress. The generosity extended to her church, also. Lincoln wrote a check for $5 as a donation on July 16, 1860.
The Todd Family's Religious Beliefs
Mary Lincoln's Kentucky Todd family had an Episcopalian religious tradition. Three of Mary Lincoln's sisters also lived in Springfield. Mary's sisters, Elizabeth Edward and Francis Wallace, attended St. Paul's Episcopal Church.

Mary Lincoln also attended St. Paul's before she formally joined the First Presbyeterian Church. It has not been determined where her other sister, Ann Smith, attended church.
Religious Beliefs of Lincoln's Law Partners
John Todd Stuart, Lincoln's first law partner, was a founding member of the First Presbyterian Church. Stephen Logan, Lincoln's second law partner, was a founding member of the First Christian Church. His final law partner, Herndon, did not affiliate with a faith community in Springfield. However, he and Lincoln both contributed to the funding of the construction of the First baptist Church of Springfield in 1848.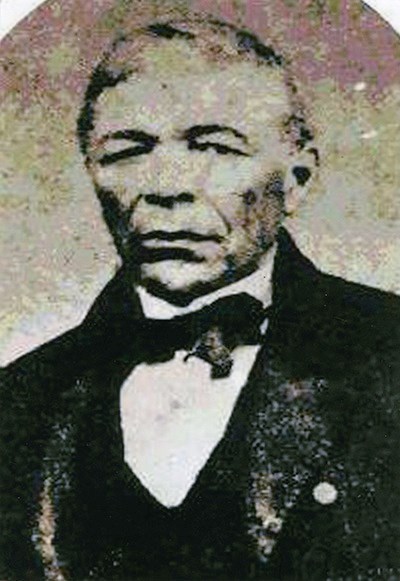 Religious Beliefs of Lincoln's Friends
William Fleurville, a barber of Haitian descent, befriended Lincoln and cut his hair for almost 25 years. Before a Catholic church was built in Springfield, he held mass for Creoles and West Indian congregants in his home. He was also one of the founding members of St. Peter and Paul catholic church.

Springfield clothier Julius Hammerslough moved to Springfield with his two brothers in 1855 and became president of the Springfield Hebrew Congregation, which began meeting in 1858. Julius Hammerslough attended Lincoln's first inauguration and four year later, participated in the planning of Lincoln's Springfield funeral.
List of Springfield Faith Communities
There were other faith communities that existed in Springfield during Lincoln's residency period. These communities have longevity, many celebrating anniversaries of at least 150 years. These communities share several things in common. A majority of them started in a home with a faithful few; they shared similar experiences as Lincoln in seeing the diversity of Springfield through language, race, and culture. These faith communities may have also influenced Lincoln's faith. Something that he would have to rely upon as he departed Springfield, Illinois on his way to Washington, DC.

The following churches appeared in the 1860 Springfield City directory:
First Baptist
North Baptist
German Baptist
First Presbytrian
Second Presbyterian
Third Presbyterian
First Portuguese Presbyterian
Second Portuguese Presbyterian
English Lutheran
German Lutheran
St. Paul Episcopal
Methodist Episcopal
Methodist Episcopal
German Methodist
Christian Church
First Universalist
Roman Catholic
St. John the Baptist Catholic
African Baptist
African Methodist Episcopal

Bibliography

Angle, Paul M. "Here I Have Lived" A History of Lincoln's SPringfield 1821-1865.(Chicago, IL: ABraham Lincoln Book Shop, 1971).

Cawardine, Richard. Lincoln a Life of Purpose And Power. (New York, NY: Random House, 2007).

Langum, David J. Sr., Antonio de Mattos and the Protestant Portuguese Community in Antebellum Illinois. (Jacksonville, IL: Morgan County Historical Society, 2006).

Temple, Wayne C. Abraham Lincoln: From Skeptic to Prophet. (Mahomet, IL: Mayhaven Publishing, 1995).

Weissbach, Lee Shai. Jewish Life in Small Town America - A History. (New Haven, CT: Yale University Press, 2005).
Last updated: May 13, 2021