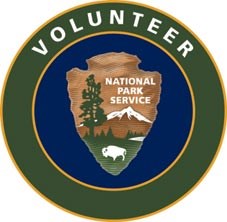 Support Lincoln Home National Historic Site! As a volunteer you can provide programs for visitors, assist rangers with the protection of park resources, and interact with the public. There is a myriad of rewarding opportunities awaiting you. Share your talents today!
Learn more about Lincoln Home's volunteer opportunities, including its 'Trails and Rails' program, below.

If you have questions about the park's volunteer program contact Volunteer Coordinator Kyle McGrogan at 217-391-3212.
If you find a volunteer opportunity that you are interested in, please complete and send the Volunteer Application to the park's Volunteer Coordinator Kyle McGrogan at kyle_mcgrogan@nps.gov.