Volunteer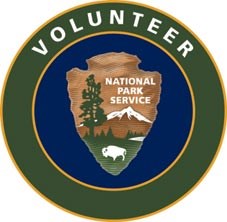 Support Lincoln Home National Historic Site! As a volunteer you can provide programs for visitors, assist rangers with the protection of park resources, and interact with the public. There is a myriad of rewarding opportunities awaiting you. Share your talents today!
Learn more about Lincoln Home's volunteer opportunities, including its 'Trails and Rails' program, below.

If you have questions about the park's volunteer program contact Volunteer Coordinator Paul Santellan at 217-391-3212.
If you find a volunteer opportunity that you are interested in, please complete and send the Volunteer Application to the park's Volunteer Coordinator Paul Santellan at: paul_santellan@nps.gov.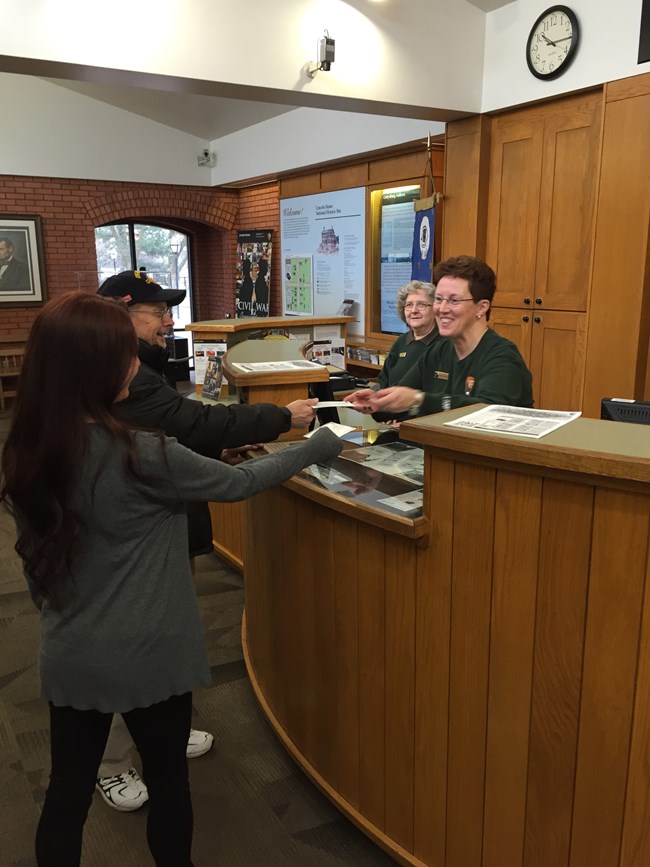 Trails and Rails
Presents talks about Central Illinois while on board an Amtrak train from Springfield, IL to Chicago, IL and back. Provides directions, answers questions, and shows props representative of Illinois.
Visitor Center Front Desk
Assist rangers by staffing the front desk to issue tour tickets, interact with Junior Rangers, and answer questions to enhance the visitor experience.
Heirloom Gardener
Educates visitors about the heirloom garden. Also plants, mulches, waters, weeds, an
d harvests produce from the Dean Heirloom kitchen garden.
Lincoln Home Tour Docent
Leads thematic Lincoln Home tours for the public and organized groups. Must have public speaking experience and the ability to work with a diversity of groups. A minimum of four hours per week is required from March through November.
Living History
Dresses in 1850-1860 period clothing while educating visitors about what it was like to live in Springfield when Abraham Lincoln lived here. Volunteers portray characters in first and third person. Volunteers needed primarily during the summer.
Last updated: March 18, 2020