Corneau House
The Corneau House was constructed ca. 1849. John George C. Wessells owned the property between 1849 and 1852 prior to Corneau ownership.
Charles Corneau purchased the house in 1855, and owned the house until his death in 1860. While he lived in Springfield, Corneau was a druggist in partnership with Roland Diller. The Lincoln family patronized the Corneau and Diller Drug Store and obtained medicine there. Corneau was most likely acquainted with Lincoln politically since they were both members of the Whig party.
The Corneau house was threatened with demolition by the 1960s, but was spared when it was moved in 1962 from its original location on the northeast corner of Eighth and Jackson Streets to the lot immediately north of the Lincoln Home. The house was returned to it original location in the 1990s.
Restoration was completed in 2002 by the National Park Service. The property, part of Lincoln Home National Historic Site includes a reconstructed barn and privy. Plans call for the Corneau House to be a public use exhibit space in the future.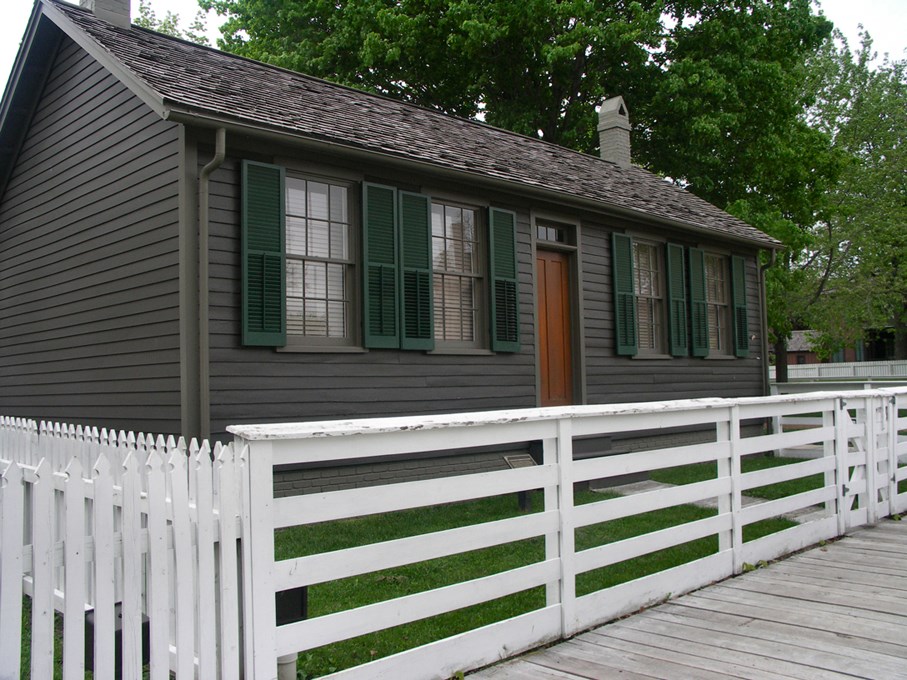 Last updated: April 10, 2015