Cook House
John Roll, Springfield builder, and friend of Abraham Lincoln, purchased lots and built this house in the early 1850s. Roll sold the house for $1,000 in December, 1853. The house was described as having five rooms with a root cellar, cistern, well, and stables.
In December 1857, John A. Mason obtained ownership of the house. Mason used this house as rental property before selling it in 1867 for $1,200.
In 1860 and 1861, Mrs. Sarah Cook rented the property. A widow with a number of children, Mrs. Cook rented some of the rooms in the house. Earlier, Mrs. Cook had operated a photographic studio in Springfield. The house passed through numerous owners before being aquired by the National Park Service.
The Cook house is a two-story wood frame Greek Revival with a hip roof, clapboard siding, cornerboards, gables, dormer, and side porch. There is a full-width front porch on concrete block piers, a pressed metal ceiling, and square balusters. The front entry has a tripartite with diamond panes transom.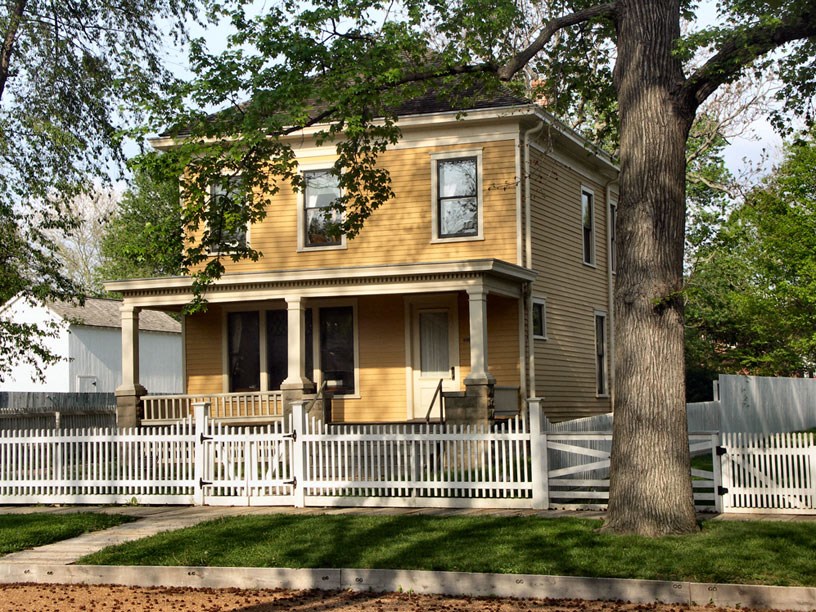 Last updated: April 10, 2015