Arnold House
In 1839, the Reverend Francis Springer purchased this lot and built a house the same time that the future Lincoln Home was being constructed across the street. In September of 1841, the Evangelical Lutheran congregation was organized at this location. Springer served as pastor of the church until 1847 when he accepted the presidency of Hillsboro College in Montgomery County, Illinois. By 1850, Springer had sold the property to Charles Arnold at this time for $800.
Arnold would reside in the house from 1850 until 1879. Arnold was a political ally of Abraham Lincoln, both being members of the Whig party. He served twice as the County Sheriff on the Whig Ticket.
By the late 19th and early 20th centuries, a series of families made their home on this corner lot. Additions were made to the original structure. By 1917, Springer's early home had been encased in brick and siding.
By the mid 1990s, restoration work was begun on the Arnold House, Springer's structure was found to still survive as part of the later structure. The original structure, freed from the later additions, was rotated and moved back to the front of the lot and restored to it's 1860s appearance. Today, the Arnold House is open to the public, and houses exhibits on the Lincoln neighborhood and its restoration and preservation.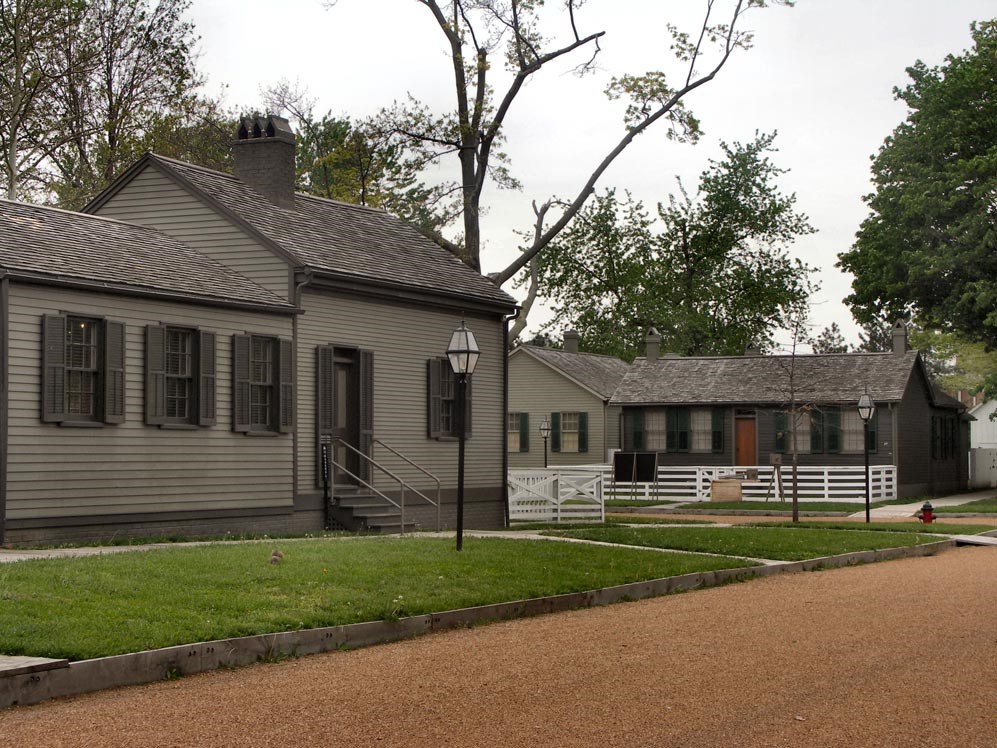 Last updated: April 10, 2015