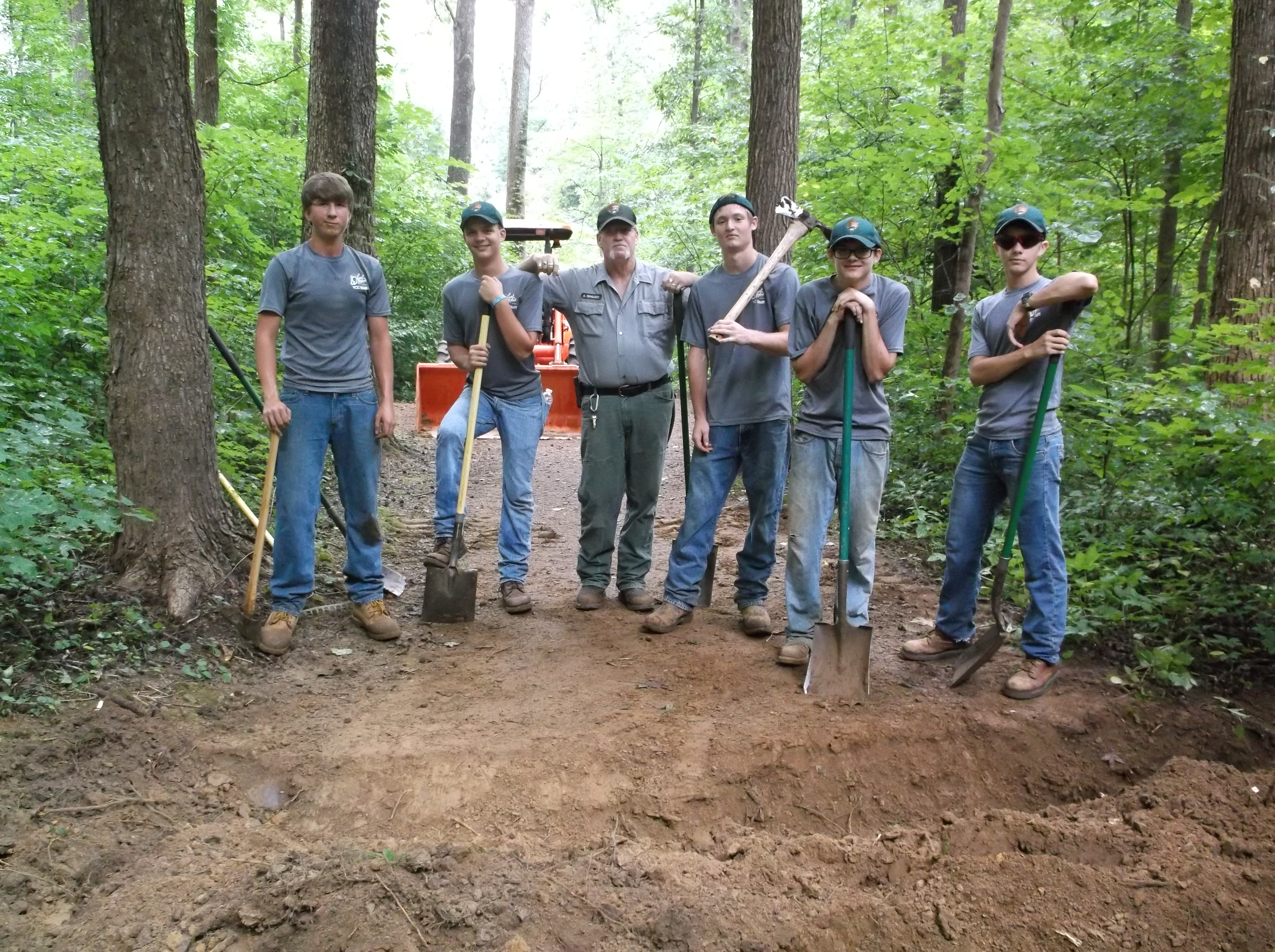 News Release Date:
March 28, 2018
Lincoln Boyhood National Memorial is accepting applications for the National Park Service Youth Conservation Corps (YCC) program for the summer of 2018.  YCC employees will mostly provide trail resurfacing and repairs work.
The YCC program is a well-balanced, work-learn-earn program, which develops an understanding and appreciation of the Nation's environment and heritage.  Administered by the National Park Service, the program offers gainful summer employment to young people in a healthful, outdoor atmosphere.
"Lincoln Boyhood National Memorial has been engaged with the Youth Conservation Corps program for over twenty years," Facility Manager, Nathan Wilson said. "The program has proven to be a mutually beneficial relationship allowing student employees the opportunity to learn about National Park Service operations and resource stewardship, along with acquiring valuable work skills. In return, the park receives much needed project labor and assistance in reducing deferred maintenance." 
All applicants must be at least 15 years of age before June 4 and must not reach 19 years of age before 

July 27

.
To apply, applications must be received no later than 4:00 p.m., 

April 27

.  Up to six applicants will be selected for employment by a random drawing that will be held on April 30 at 3:15 p.m. in the Memorial Visitor Center.  The youth leader will earn $7.80 per hour; other employees will earn $7.25 per hour.  For more information, contact Kristi Brown at 812-937-4541.