animals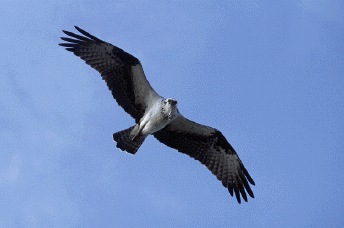 Ospreys are a key natural resource at Lake Roosevelt NRA. Ospreys occupy most ecosystems, are migratory, cover large home ranges, and are top predators in complex food webs. Fish constitute their primary diet, so ospreys are susceptible to second-hand environmental contaminants in the food chain. Additionally, ospreys are sensitive to human disturbance, which along with the presence of contaminants in the water, can have a negative effect on osprey reproduction. All of these factors make osprey an indicator species that can provide information on the overall condition of an ecosystem.
Data collected by UCBN survey crews and by volunteers will provide important information about the status and trends of osprey nest occupancy and reproductive success, and will help guide park management decisions.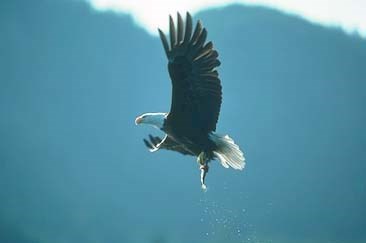 On August 9, 2007, the bald eagle was removed from the federal list of threatened and endangered species. After nearly disappearing from most of the United States decades ago, the bald eagle is now flourishing across the nation and no longer needs the protection of the Endangered Species Act. Bbald eagles will continue to be protected by the Bald and Golden Eagle Protection Act and the Migratory Bird Treaty Act. Both federal laws prohibit "taking" – killing, selling or otherwise harming eagles, their nests or eggs.


Last updated: February 28, 2015