Birds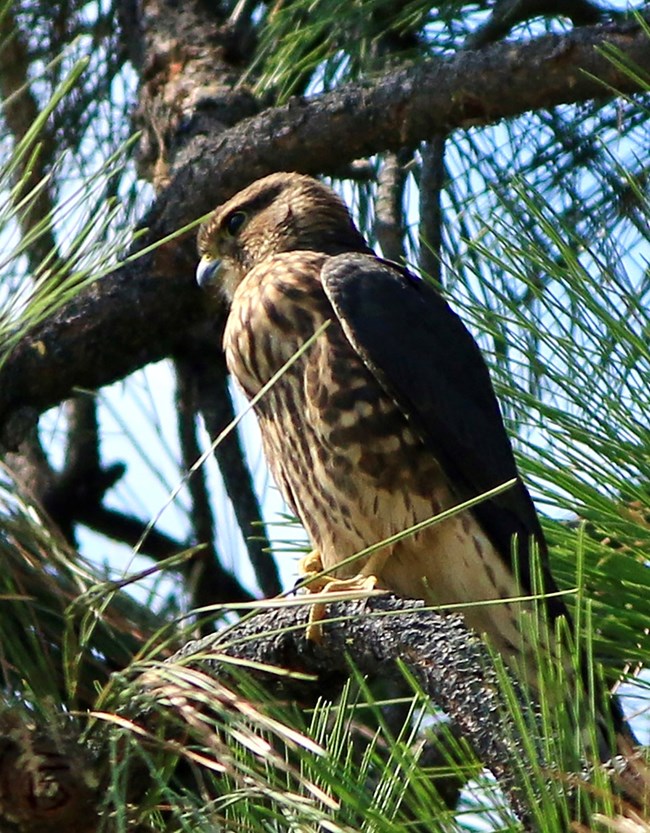 Birds, majestic with their flights, colors, songs and shapes are some of the most beautiful species in the animal world. At Lake Roosevelt, more than 230 species of birds can be found here. Some birds like the Anna's Hummingbird, wild turkey, bald eagle, and others call the water and forest their home. Others like the American White Pelican, Rufous Hummingbird, and other birds visit as part of their migration. These birds use the lake's J-shaped geography to travel north, south, east and west for their routes.
Lake Roosevelt straddles two distinct geographic regions: the channeled scablands of the Columbia Plateau and the Ponderosa Pine forest of the Okanogan Highlands. Travel to the Grand Coulee Dam, Fort Spokane, and Kettle Falls areas provide numerous opportunities to see birds in their beautiful settings. The southern end of Lake Roosevelt is part of the Coulee Corridor, one of the main loop trails of the Great Washington State Birding Trail.

Select a Park:
Select a Species Category (optional):
Search results will be displayed here.

Visit NPSpecies for more comprehensive information and advanced search capability. Have a suggestion or comment on this list? Let us know.
Learn More
Read more about related topics from national parks across the country.
Last updated: September 25, 2018