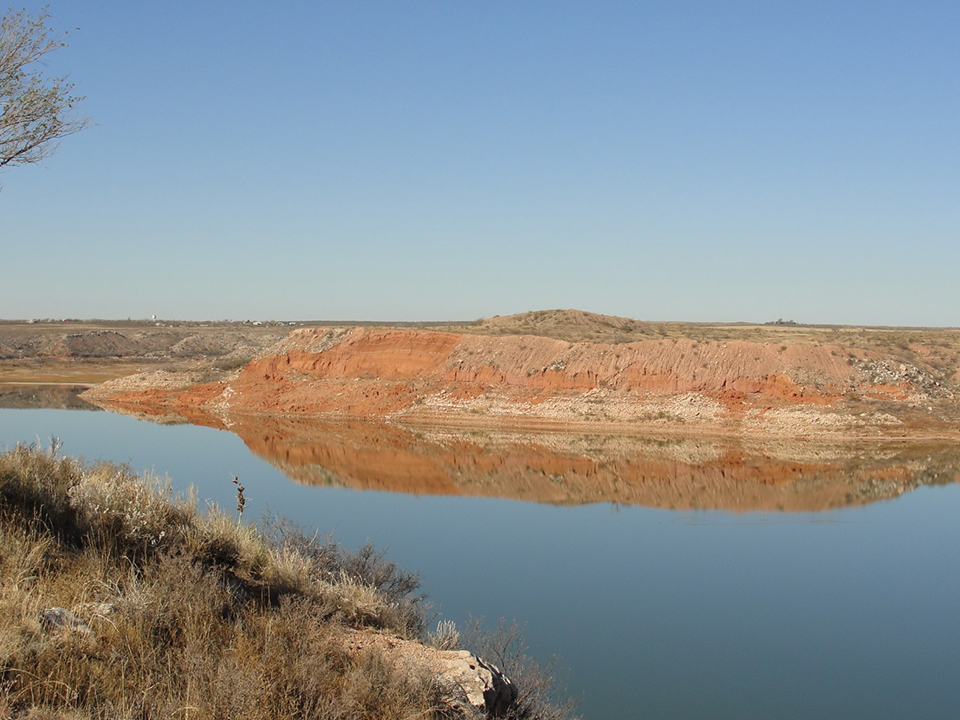 News Release Date:
June 9, 2017
Contact: Tim Cruze, 806-857-3151
Lake Meredith National Recreation Area in conjunction with Wright-On Bait,  Tackle, and Boat Rental will be sponsoring a Youth Fishing Program entitled Basic Fishing 101.This exciting program will teach the basics of fishing to local youth from the surround communities ages 7-15 years old. The program is scheduled from 8:30 a.m. to 11:30 a.m., Saturday, June 24, 2017 at the Sanford Yake Boat Ramp.  
Wright-On Bait, Tackle and Boat Rental will provide three pontoon boats and the bait for the event. Lake Meredith National Recreation Area will provide the life vests (PFD's) and the fishing poles. There will be room for 22 individuals in the boats, so it is first come first serve. This special program requires a reservation, but there is no cost to participate. Stop by the Lake Meredith National Recreation Area Headquarters or call (806) 857-3151 to make your reservations and get more information regarding Basic Fishing 101 and other programs.  
We ask that you arrive at Sanford Yake Boat Ramp no later than 8:00 a.m. for the safety briefing and equipment instruction. The program will last 3 hours. Join our park staff and come out and let's go fishing in your National Park.  
Join Park Rangers at Lake Meredith National Recreation Area, Spring Canyon every weekend to learn more about Fishing and the history of the Texas Panhandle. Programs include:  
Saturdays:
Join rangers for the
"Basic Fishing 101"
program at the Stilling Basin of Spring Canyon located below the Sanford Dam every Saturday except June 24, 2017. Fishing poles and tackle will be provided, but you can bring you own if you like. Programs will be available at 1:00 p.m. – 2:00 p.m. (weather permitting). Rangers will provide instruction, techniques and maybe a fishing tip or two. Visitors will have the opportunity to learn more about fishing in a National Park.  
Sundays:
Join a ranger for the
"History of Lake Meredith"
program at Spring Canyon. The program starts at 1:00 p.m. – 2:00 p.m. (weather permitting). Rangers will take visitors through a historical look at Lake Meredith.