Fish - Lake Mead National Recreation Area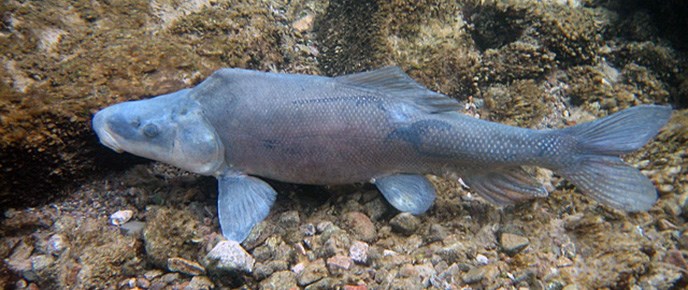 Lakes Mead and Mohave have an abundance of fish living in their waters. Some fish, like the Razorback Sucker (pictured above) is protected and endangered. Others you can catch, with the proper fishing license.


---
Razorback Sucker


The razorback sucker is native to the Colorado River basin and was listed as an endangered species in 1991. Populations are currently in decline throughout the Colorado River basin and have decreased markedly during the last two decades in the lower basin, particularly in Lake Mohave.
The razorback sucker roundup began in 1979 by Arizona State University to monitor the population and to gather life history information on this species. Today, this effort includes participants from Arizona Game and Fish Department, U. S. Bureau of Reclamation, National Park Service, Nevada Division of Wildlife, and the U.S. Fish & Wildlife Service, who gather for one week during March with four camps established on Lake Mohave, all dedicated to monitoring this fish.

To fish within the states of Nevada or Arizona, you must carry with you a valid fishing license. If your license is for Arizona, and you plan to fish from a boat or other craft on lakes Mead and Mohave, or on the shoreline of Nevada, then you must have a "use stamp" from Nevada (and vice-versa). For more information about Fishing at lakes Mead and Mohave visit our
Fishing Page
.
Last updated: March 30, 2016