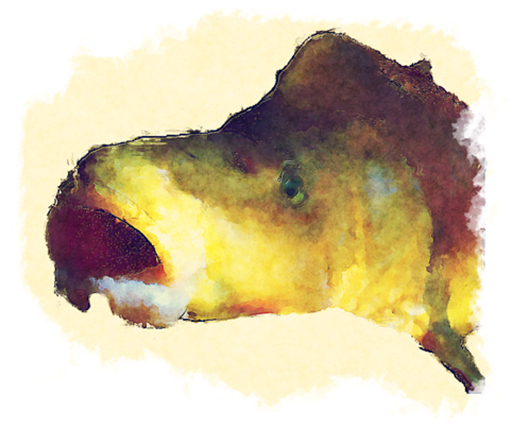 The razorback sucker is endemic to the Colorado River basin and was listed as an endangered species in 1991. Populations are currently in decline throughout the Colorado River basin and have decreased markedly during the last two decades in the lower basin, particularly in Lake Mohave.
Razorback suckers are restricted to a relatively small number of sites in the Colorado River system, from southwestern Wyoming to southeastern California.
Xyrauchen texanus has a more stable population in the lower basin of the Colorado River than the upper basin. Within the lower basin, Lake Mohave, Arizona contains the greatest population of razorback suckers. They are also found in Lake Mead and the Grand Canyon, as well as in some associated canals and impoundments (Gilbert and Williams, 2002). In the upper basin of the Colorado River, the largest surviving population is found in the Green and Yampa rivers.
Razorback suckers were once much more abundant and widely distributed. Xyrauchen texanus was found throughout the Colorado River and its major tributaries. As recent as the 1920's, human activities - such as dam builing - have degraded and destroyed the physical and biological components of the habitat of X. texanus and are directly responsible for the geographic range decline of this species.