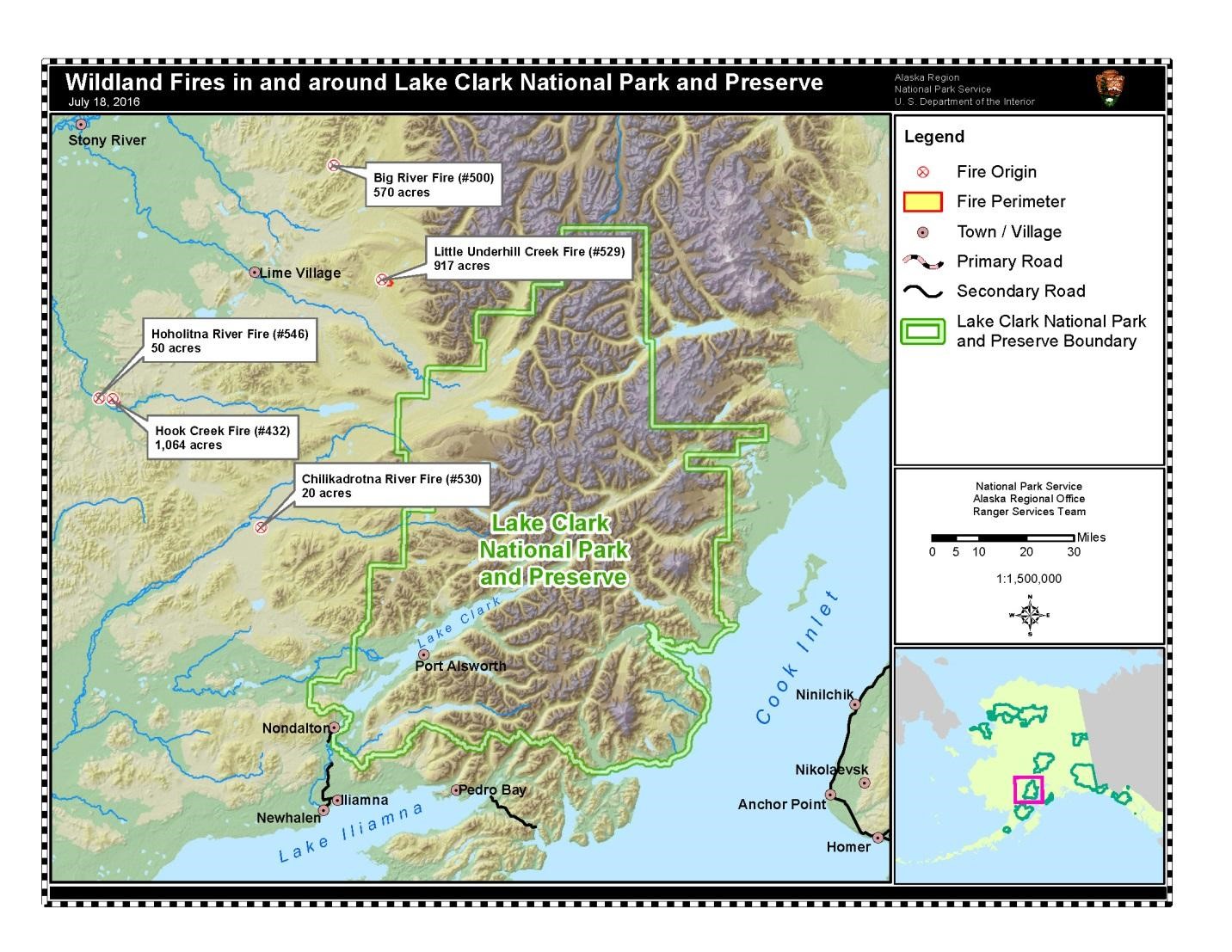 News Release Date:
July 19, 2016
Contact: Tacy Skinner, (907) 644-3327
Currently, there are no fires within Lake Clark National Park and Preserve but smoke from three remote wildfires is blowing through and impacting the park and preserve. All three fires are in monitor status and will be re-evaluated as needed.
Wildfires near Lake Clark National Park and Preserve:
Little Underhill Creek: The fire is currently 812 acres and is located 30 miles WNW of Two Lakes.
Hook Creek: The fire is currently 1334 acres and is located 85 miles NW of Port Alsworth.
Chilikadrotna River: The fire is currently 20 acres and is located 44 miles NW of Port Alsworth.
Additionally, visitors planning on floating the Chilikadrotna River should be prepared for wildfire activity along the river and get current information on the fire status prior to departure.
Wildland fire managers remind park visitors and residents to be cognizant of your surrounding with all activities that involve the use of fire and to be vigilant and aware of all potential fire dangers.
Fires occur naturally in the boreal forest. They clean up the forest floor, rejuvenate soils and create rich habitat for wildlife. They also burn in a mosaic pattern and reduce the intensity and danger of future fires throughout the area.
For the most current fire information, please visit www.akfireinfo.com or contact State of Alaska, Department of Natural Resources, McGrath Area Forestry, Public Information Officer, Sarah Saarloos at (907) 301- 0971.