Tundra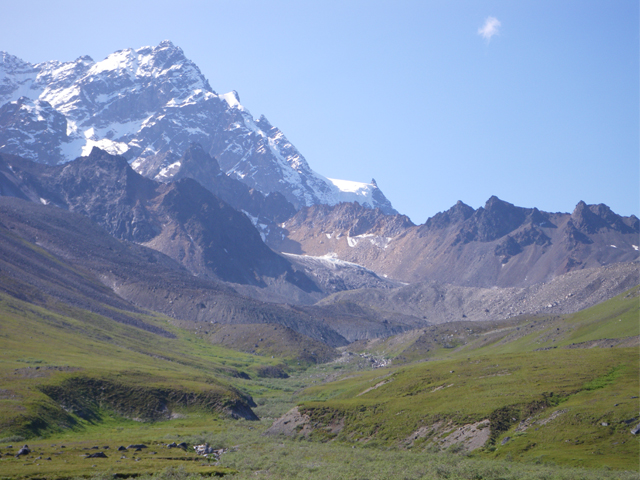 To scientists, tundra is treeless zone with generally low temperatures and a short growing season. Alaskan hikers, on the other hand, know tundra as a welcome relief from alder thickets, bogs, and dense spruce forest.
There are two kinds of tundra in Alaska, alpine and arctic. Arctic tundra is found north of the permafrost line, generally north of the arctic circle. Alpine tundra is found around the state at high elevations - this is the kind found in Lake Clark National Park and Preserve.
Caribou make their homes on the tundra, as do ground squirrels, ptarmigan, red-backed voles, and other animals. Tundra wildflowers are delicate beauties, and mosses and lichens have a wonderful woodsy scent.


Last updated: November 8, 2016