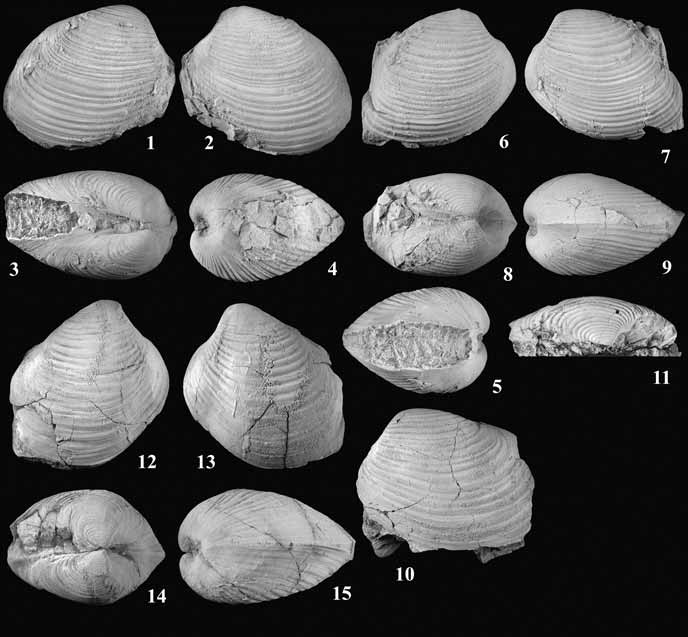 Specimens collected by paleontologist Robert Blodgett for the National Park Service.
Figures 1 - 11 are of
Lyonsia aldiana
- an extinct clam species
Figures 12 - 15 are of  a second extinct clams species - probably
Panopaea aleutica
The Alaska Geological Society has declared fossils from Lake Clark's coast October's 'Fossils of the Month.' These amazing specimens, collected in August as part of a geological assessment of the Fossil Point area in the park, are now part of the Lake Clark museum collection and are available to the public for research and education.
Fossil Point in Tuxedni Bay, where the specimens were collected has been called "Alaska's Jurassic Park." Cook Inlet and the Alaska Peninsula, including this area, contain the best and most complete representation of Jurassic rocks in North America. The point was recognized as a world class fossil site as far back as the late 1800s, due to its abundant fossil marine invertebrates dating from the Bajocian age of the Middle Jurassic.
The fossils from this area were first studied nearly 150 years ago when a large collection was made by Russian mining engineer Peter Doroshin and sent to the Russian capital in St. Petersburg, where they were ultimately studied and described by Karl Eichwald in 1871.
The fieldwork this summer focused on identifying the species diversity of the exposed formations, as well as looking at the ages of the rock strata by using the fossils contained within them. Scientists are still studying the fossils that were collected this summer, but are hopeful that their assessments of the bivalves, ammonites, belemnites, and microfossils will help gain a better understanding of this region. While the ammonites from Fossil Point have been relatively well studied, only minor attention has been paid to the other fossilized species - this study should illuminate these previously overlooked species. Another exciting development as a result of this project is the curators at the St. Petersburg University Museum have offered to photograph Eichwald's collections . The USGS collection from here that is held at the Smithsonian Institution will also be photographed in the near future. As a result, we will have a complete photo collection of all the fossils identified at the site.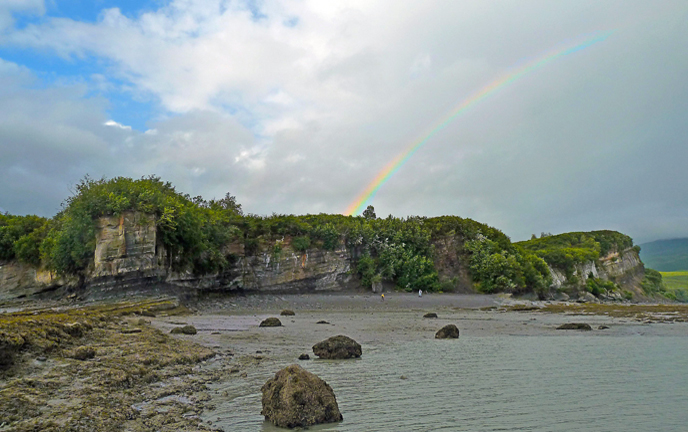 NPS Photo / Jeff Shearer