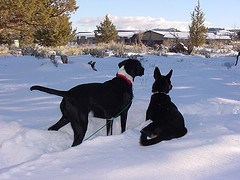 Protect Yourself, Your Pet, and Park Resources
Pets make wonderful companions. However, they are not always compatible with the dangers you can encounter in wild areas, or with the resource protection policies of national parks.
If you have already left home with your pet and wish to have fewer restrictions on your visit, several boarding facilities are available in Klamath Falls.