News Release
Chris Mengel selected as superintendent for Lava Beds and Tule Lake National Monuments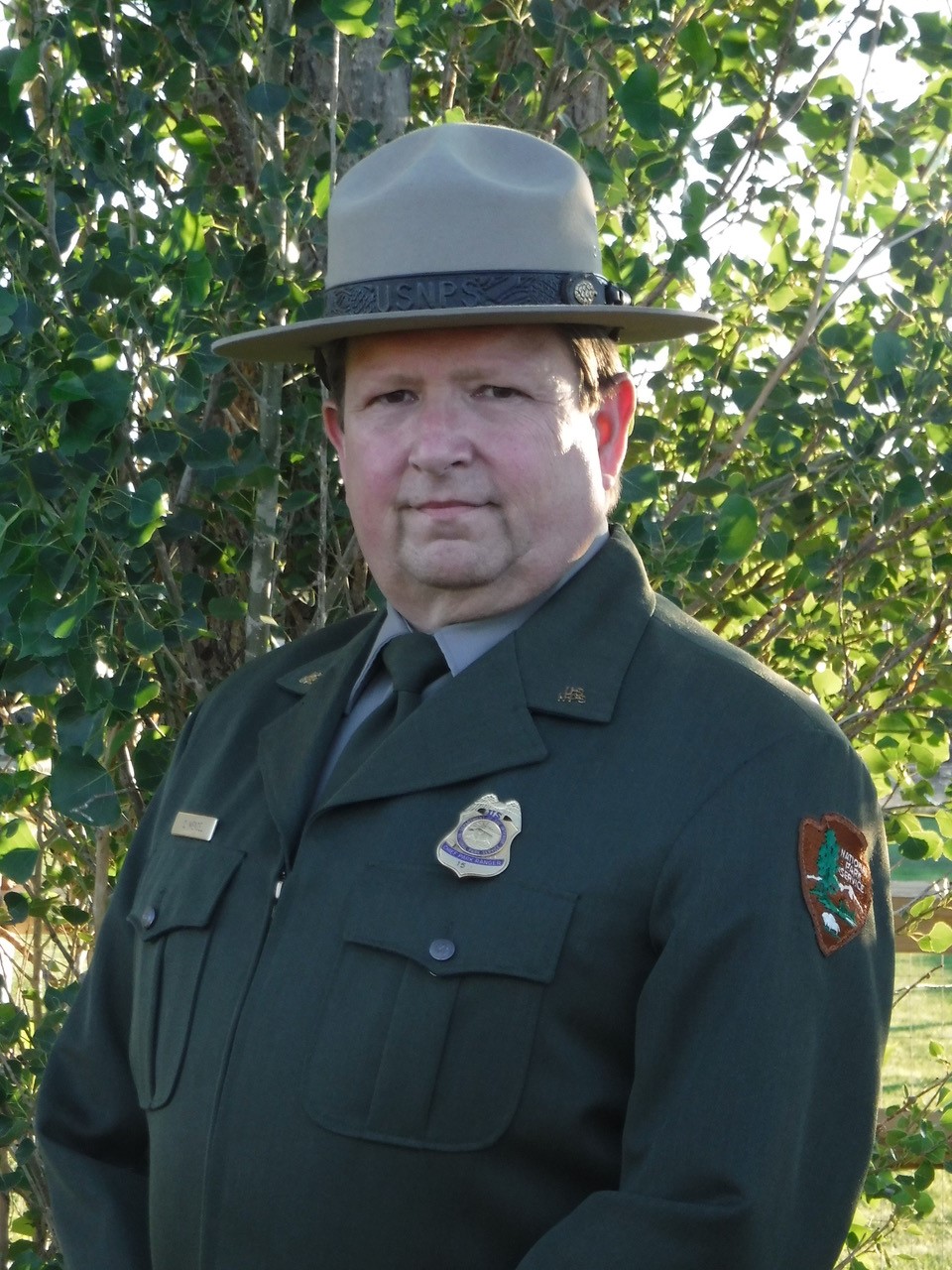 News Release Date:
July 29, 2021 SAN FRANCISCO - The National Park Service (NPS) has selected Chris Mengel to serve as the superintendent of Lava Beds and Tule Lake national monuments starting in late August. Mengel currently serves as the chief ranger at Black Canyon of the Gunnison National Park and Curecanti National Recreation Area. 
"As a 30-year National Park Service veteran, Chris has deep knowledge of the national park system gained through experience at a variety of parks across the agency," said
Acting NPS Regional Director Cindy Orlando.
"Chris's ability to work collaboratively with partners and communities to protect park resources and help visitors experience these important places make him a great fit for this position."
Mengel began his NPS career in 1988 as a seasonal park ranger at Mount Rainier National Park. He worked as a visitor and resource protection law enforcement park ranger at Grand Canyon National Park, Catoctin Mountain Park, and as chief ranger at Whiskeytown National Recreation Area. He has also served as acting superintendent at Petrified Forest National Park and as acting district ranger on the Bass Lake District of the Sierra National Forest.
"I am honored to serve as the superintendent at Lava Beds National Monument and Tule Lake National Monument," said
Mengel.
"These sites have incredibly important natural resources and history to share about Japanese American incarceration during World War II. I look forward to working with the many partners and stakeholders connected to these special places to preserve the resources and share the history."
An eighth generation Californian, Mengel grew up in the San Francisco Bay Area and attended California State University-East Bay where he received his bachelor's degree in biology with an emphasis on ecology and natural history. Mengel and his family look forward to new adventures in the Klamath area.
Lava Beds National Monument was established to protect and interpret volcanic and national features of scientific interest and evidence of prehistoric and historic human settlement, use, and conflict. The site protects and interprets the largest known concentration of lava tube caves in the continental U.S., along with unique environments and cave-dependent species. Learn more at
www.nps.gov/labe
.
Tule Lake National Monument preserves, studies, and interprets the history and setting of the incarceration and later segregation of Nikkei at Tule Lake during World War II. Nikkei were U.S. citizens of Japanese descent and resident immigrants of Japanese ancestry ineligible for U.S. citizenship. Tule Lake is one of ten WWII Japanese American incarceration sites and the only site that was used as a segregation center. The site interprets the objects, sites, and history of the Tule Lake Segregation Center and its unique history. Learn more at
www.nps.gov/tule
www.nps.gov
About the National Park Service
. More than 20,000 National Park Service employees care for America's 423 national parks and work with communities across the nation to help preserve local history and create close-to-home recreational opportunities. Learn more at
www.nps.gov
, and on
Facebook
,
Instagram
,
Twitter
, and
YouTube
.
About NPS Interior Regions 8, 9 10 & 12. 
The westernmost region of the National Park Service spans 106 degrees around the globe and includes more than 65 national park sites within the eight states of California, Hawaii, Idaho, Nevada, Oregon, Washington, portions of Arizona and Montana and the territories of Guam, American Samoa, as well as the Northern Mariana Islands.