Park Fun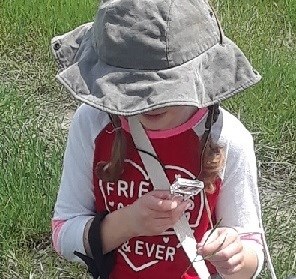 Discovery Packs
Discovery Packs contain a bird identification book, a pair of binoculars, magnifying glasses and a pack of wildflower cards. They are perfect for walking the trails. On our trails there are several species of flowers, plants and birds. Now you can find out what they are!
It's simple. All you need to do is ask the ranger at the front desk to check out a Discovery Pack. Have Mom or Dad write down what time you checked it out, their name and phone number. Then hit the trail! When you come back, just give the pack back to the Ranger. Have Mom or Dad sign what time you gave it back.
Discovery Packs are great learning tools. Plus, they're free!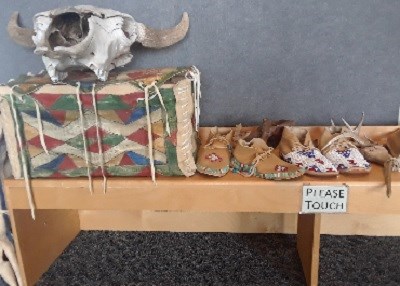 Hands-on Displays
The museum has hands on interpretive displays for children. Agricultural tools, toys, household tools,and a fur rack provide them with an opportunity to examine and question construction and application of the items. Off site educational programs with hands on trunk items,for all grade levels available throughout the year. Call for more information.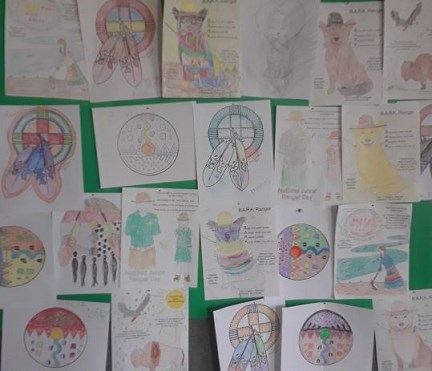 Coloring Pages
A variety of coloring pages are available specific to Knife River Indian Villages NHS. Many pages illustrate a different aspect of village life. Choose one you like or collect them all. There is even a coloring book you can take with you to use while driving to your next national park! When your masterpiece is done, ask a ranger to hang it on the visitor center wall or take it home and share it with a friend.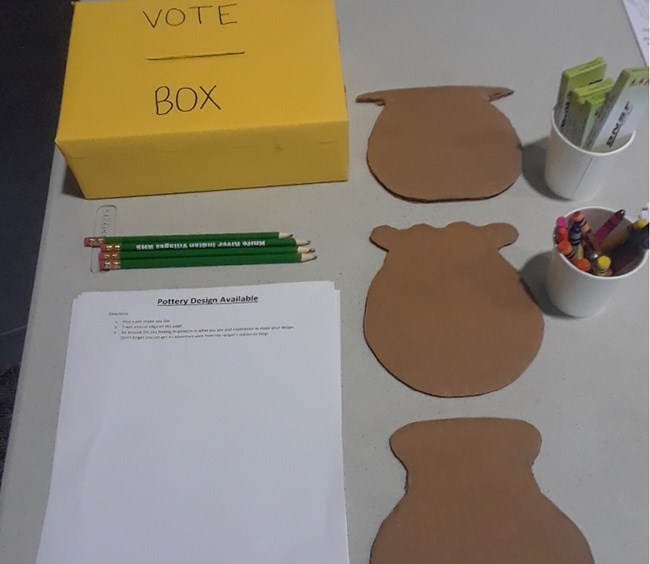 Pottery Design Activity
Do you think you have a pottery design that other visitors would "purchase"? A Hidatsa woman had to own the right to make pottery, as well as a specific design on the pottery. Other women had to purchase this right from her. Create your own pottery illustration and give to a ranger. Then, watch on Facebook for other visitors to "purchase" (by voting) for your pottery design. Need inspiration? Walk the park trails or check out the temporary pottery exhibit in the museum!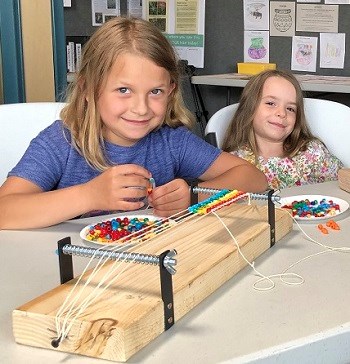 Summer Workshops
Ever wonder how to make bead necklaces or pinch pots? Do you want to learn a language spoken / signed by the Hidatsa tribe? Kids of all ages are welcome to participate in our summer workshops. Most workshops are hands-on, free to attend, and no registration required. Check out the calendar for the upcoming schedule!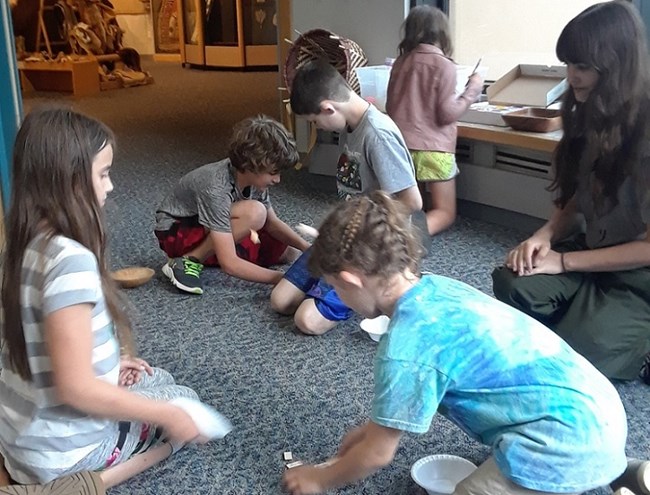 Village Games
The Hidatsa children played games in their villages. Each game had a purpose to teach specific lifelong skills to the young boys and girls. Come to Knife River Indian Villages NHS and ask a ranger to play one of these games with you! Too hot? Stormy outside? No worries! Plum Stone is a village game that can be played indoors.


Last updated: July 19, 2019