Park Fun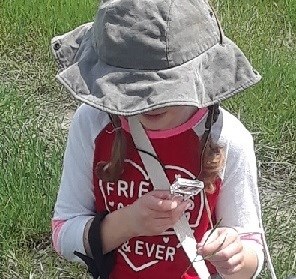 Discovery Packs
Discovery Packs contain a bird identification book, a pair of binoculars, magnifying glasses and a pack of wildflower cards. They are perfect for walking the trails. On our trails there are several species of flowers, plants and birds. Now you can find out what they are!
It's simple. All you need to do is ask the ranger at the front desk to check out a Discovery Pack. Have Mom or Dad write down what time you checked it out, their name and phone number. Then hit the trail! When you come back, just give the pack back to the Ranger. Have Mom or Dad sign what time you gave it back.
Discovery Packs are great learning tools. Plus, they're free!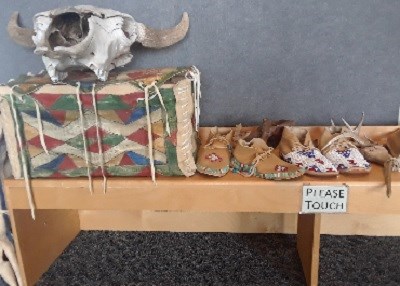 Hands-on Displays
The museum has hands on interpretive displays for children. Agricultural tools, toys, household tools,and a fur rack provide them with an opportunity to examine and question construction and application of the items. Off site educational programs with hands on trunk items,for all grade levels available throughout the year. Call for more information.


Last updated: June 4, 2019