Jeff. Smiths Parlor Museum Virtual Tour
Guided, audio-described tour of the park's Jeff. Smiths Parlor Museum

Duration:

2 minutes, 33 seconds
Once the location of Jefferson Randolph "Soapy" Smith's saloon, this building was converted into a museum in the 1930s. Martin Itjen, local tourism promoter, filled this building with strange taxidermy, early animatronics, and Alaskan artifacts.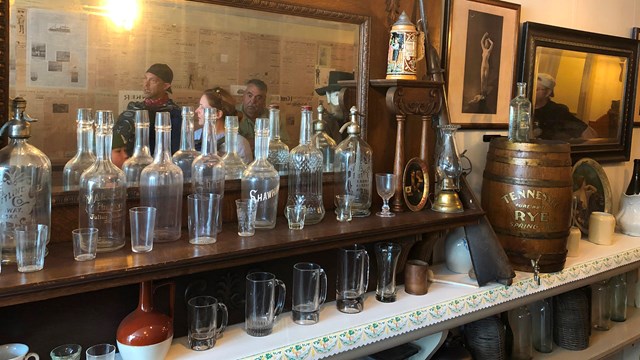 The George & Edna Rapuzzi Collection
Learn more about some of the unique and historic items in Jeff. Smiths Parlor Museum donated by the Rasmuson Foundation.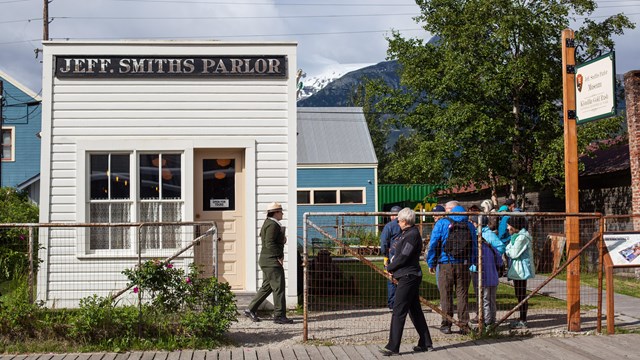 Jeff. Smiths Parlor Museum
A building with a varied past, today a unique museum celebrating Skagway's tourism history.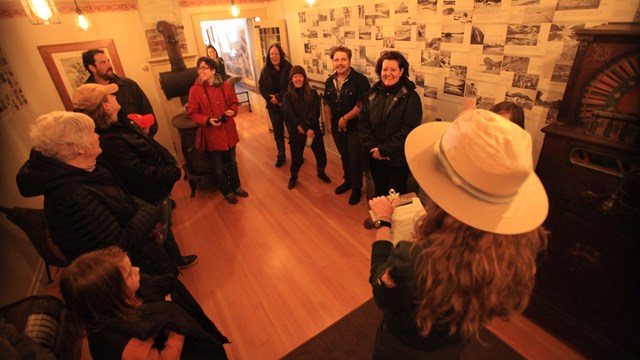 Jeff. Smiths Parlor Museum Tour
Discover the legend and more behind one of Alaska's oldest museums.
Last updated: November 6, 2019