Women of the Gold Rush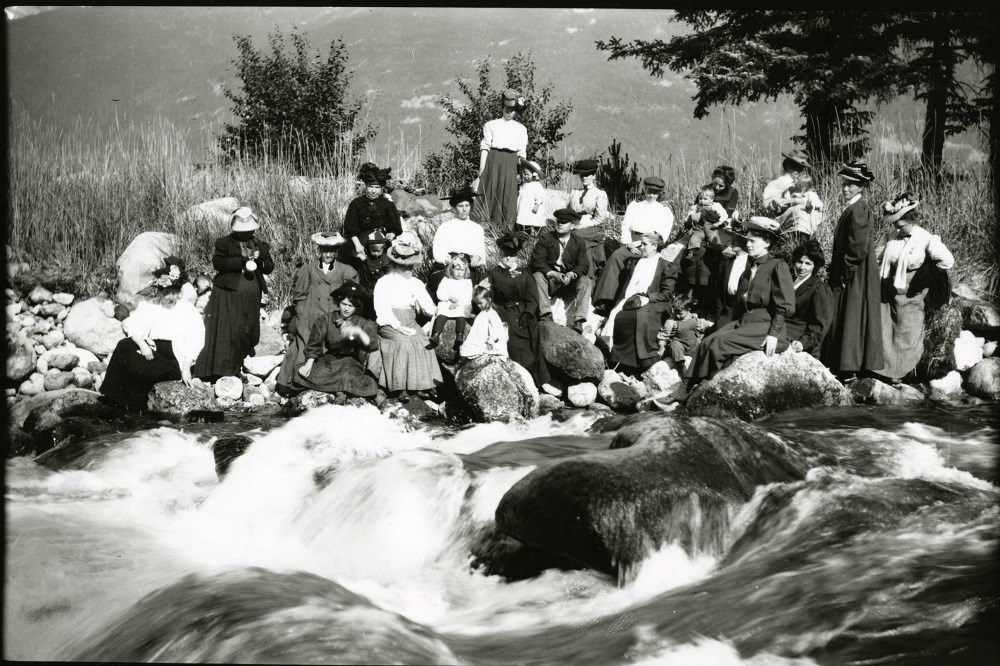 Courageous women from all walks of life joined the
Klondike Gold Rush
of 1897-98. Some were poor, some were professional; some wives joined their husbands and other women left their husbands at home. When the San Francisco newspaper of 1897 reported - "Sacks of gold from mines of the Klondike," gold fever swept the land. Many stories told of how men and women had worked on their own for less than a year to bring out great riches. Many people were faced with the economic depression of the time, and the idea of finding treasure and sacks of gold filled up everyone's imagination.
A few women came from desperation to support themselves and families; others sought out adventure and excitement from their boring routine life. Among the mix were miners, business women, journalists, shopkeepers, cooks, nuns, entertainers, teachers, physicians and hotel proprietors. Some came to see what the Klondike Fever was all about. Everyone was hoping to improve their fortunes if they could. These women faced no ordinary circumstances. Most stampeders, male or female, were not physically conditioned to the strenuous life that was required. Some died along the way, and others turned back. As dreams gave way to harsh realities, some women found themselves in situations they never imagined. One of the few options they had was
employment in the sex industry
.
Stories of Women in the Klondike Gold Rush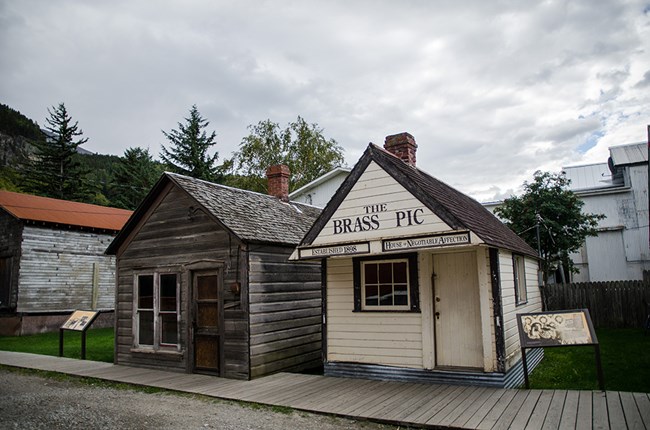 Women of the Gold Rush Exhibit in Skagway
Outdoor exhibits next to the Goldberg Cigar Store and adjacent cribs explore the role of sex workers in gold rush era Skagway. Visitors have opportunity to understand more about the hardships and successes of gold rush women and see some of the conditions of the "working girls" of Skagway and the Klondike.
Last updated: July 29, 2019