Sustainability
How is Klondike Gold Rush NHP working towards sustainability?
The park is working to make operations and daily practices greener and more environmentally friendly each day. This work is being driven by the Park's Environment Management System (EMS) Team. Some primary objectives within the EMS are strengthening our recycling program, reducing the use of fossil fuels, and shrinking the carbon footprint of office practices.
This video highlights the Park's efforts to reduce gasoline consumption through the use of hydro-electric powered vehicles. This video was submitted to the My Green Parks Challenge.

Duration:

3 minutes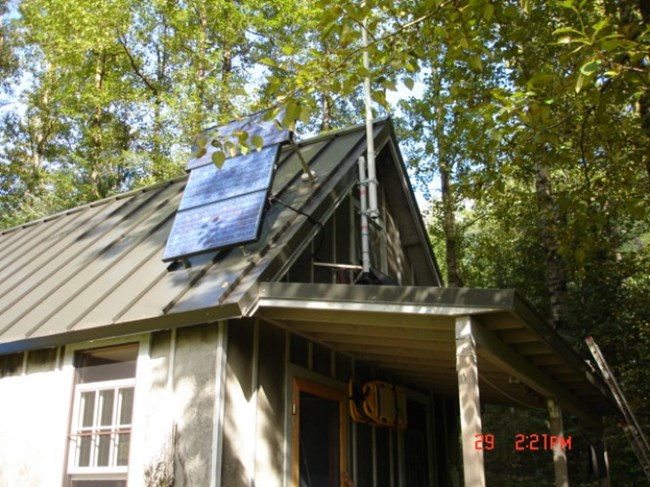 "Green" Actions at Klondike Gold Rush NHP
Increased recycling program.
Added 5 electric vehicles (starting in 2005).
Tracking fuel consumption, electricity, and propane use. Participated in federal green challenge and sustainability reporting.
Replaced oil fired heaters and propane fueled appliances with electric heat and electric powered appliances. Electricity source is hydropower.
Maintaining boilers to ensure they are burning as efficiently as possible.
Started using bio-based lubricants for some maintenance and all trail activities.
Law enforcement uses frangible, non-lead based ammunition.
Made efficiency improvements to HVAC system at permanent collection storage facility; achieved a 75 percent reduction.
Improved bear-proof waste canisters in the park.
Replacing mercury thermostats when they fail with solar powered thermometers.
Installed compostable toilets on Chilkoot Trail.
Conducts HAZCOM training.
Purchased 29 dual flush converters for all employee housing and office toilets (not visitor toilets).
Replaced exterior lights with LED lighting.
Replacing stationary combustion powered boilers with electricity powered boilers.
Implemented a bicycle sharing program for employees.
Sheep Camp Ranger Station is fueled by hydro, solar, and propane.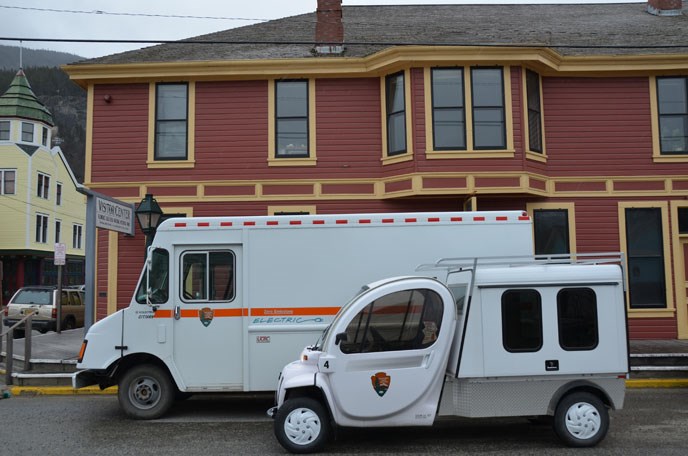 Last updated: April 14, 2015