Kenai Fjords National Park: Coming to a Post Office Near You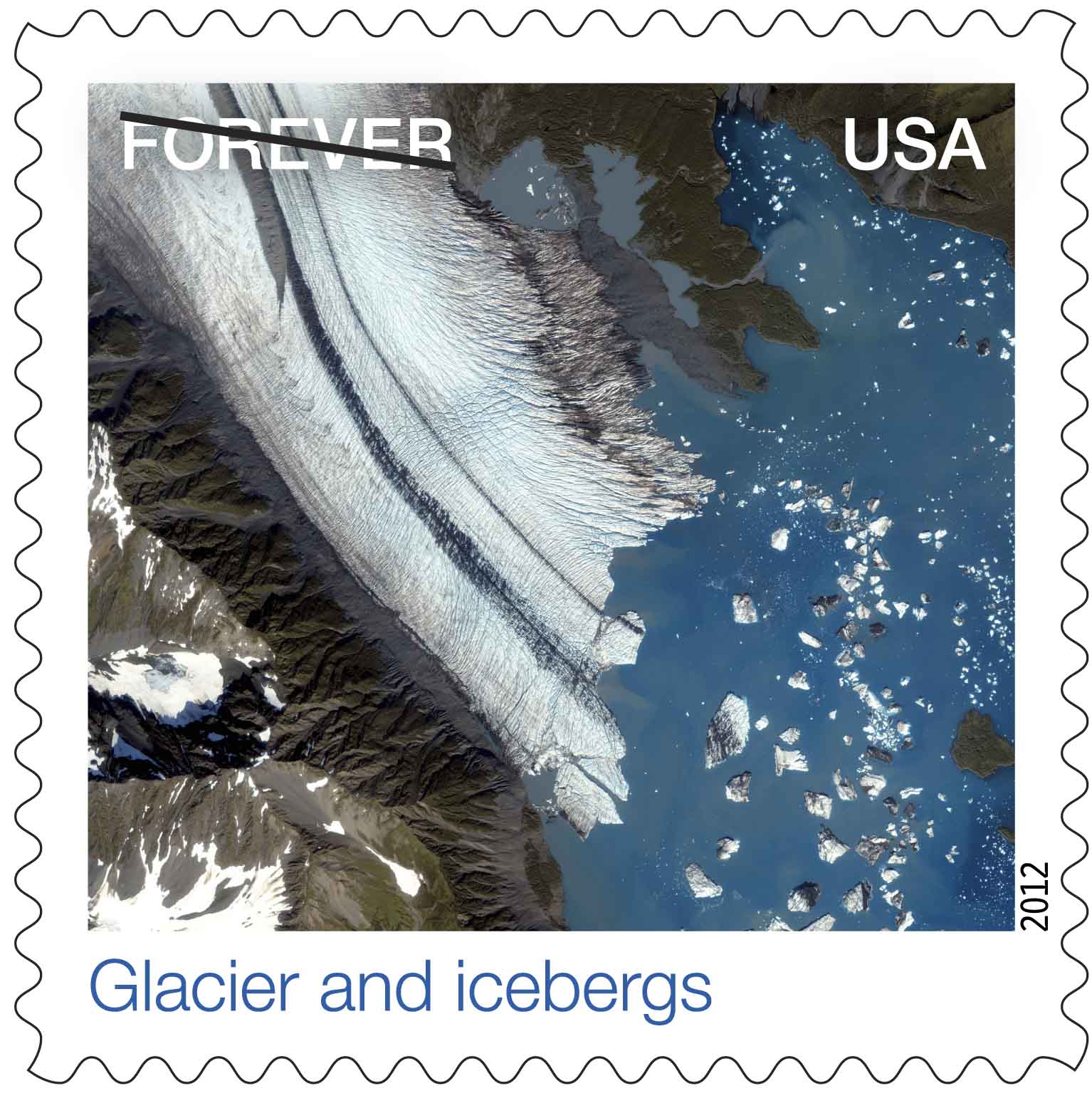 News Release Date:
September 25, 2012
Contact: Kristy Sholly, (907) 422.0530
On October, 1, 2012, the US Postal Service will release the Earthscapes stamp series featuring a new perspective on one of Kenai Fjords National Park's most photographed locations, Bear Glacier.
Bear Glacier is one of nearly 40 glaciers that flow from the vast Harding Icefield located near Seward, Alaska-the largest in North America and a 300-square-mile vestige of the last Ice Age.
The Bear Glacier "Glacier and Icebergs" stamp is one of fifteen stamps in the Earthscapes series. The three rows of stamps present stunning examples of natural, agricultural, and urban landscapes.These photographs, taken from high above the planet's surface, allow us to see the world in a new way.
"The Earthscapes stamps cost 45 cents apiece; back when Bear Glacier's piedmont lobe filled its lake, it cost 3 cents to mail a letter. But the "Forever" stamps, unlike glaciers, are meant to survive rate increases. How much will it cost to mail a letter when Bear Glacier is gone?" - Matthew Battles (in an on-line posting)
Last updated: April 14, 2015