Celebrate the National Park Service Centennial with a Night of Art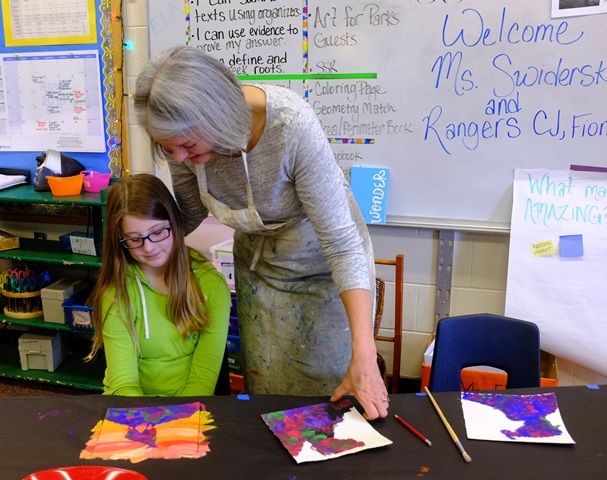 News Release Date:
May 1, 2016
Contact: CJ Rea, 907-422-0531
Contact: Kristy Sholly, 907-422-0530
Kenai Fjords National Park would like to invite you and your family for a fun night of celebration and art. T
he 2016 Art for Parks show, entitled, "From the Bottom of the Coastal Fjords to the Top of the Nunataks, Celebrating 
Kenai Fjords National Park," will debut during Seward's First Friday Art Walk and continue over the weekend. 
Friday, May 6, 2016, 6:00 pm to 8:00pm
Saturday, May 7, 2016, 9:00 am to 5:00 pm
Sunday, May 8, 2016, 9:00 am to 5:00 pm
Kenai Fjords National Park Visitor Center
This is the eighth year of the art show, which began as a way of celebrating Seward's many talented artists and National Park Week. Each year the park invites local artists to bring an art lesson, in a media they choose, to Seward classrooms. Students learn about the creatures and features of Kenai Fjords National Park as they discover art techniques from the talented artists that live in our town. 
Art will range from pressed seaweed to ceramics and from painting with tissue paper to glass painting and terrarium creation.
The park would like to extend a big thank you to all of the local artists who have participated in the classrooms and judging the show. This year, Susan Swiderski, Laurie Morrow, Joanie Merritt, Bethany Waggonner, Justine Pechuzal , Sandy Stolle, Sharon Irvin, and Tom Irvin all donated their time to make the lessons and art show come together for the students.
Last updated: April 25, 2016