Marine Mammals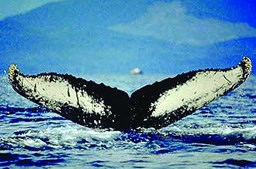 While the boundaries of Kenai Fjords National Park do not include the waters surrounding the park, the enabling legislation specifically mentions protecting marine mammals and their habitat. Many visitors will experience the park from the water, allowing for great opportunities to see many of these amazing marine mammals.
Kenai Fjords National Park was established in part... "to protect seals, sea lions, other marine mammals, and marine and other birds and to maintain their hauling and breeding areas in their natural state, free of human activity which is disruptive to their natural processes." - Alaska National Interests Lands Conservation Act, 1980.
The following marine mammals can be found in the waters around Kenai Fjords National Park.
Harbor porpoise
Gray whale
Sei whale
Last updated: March 13, 2018