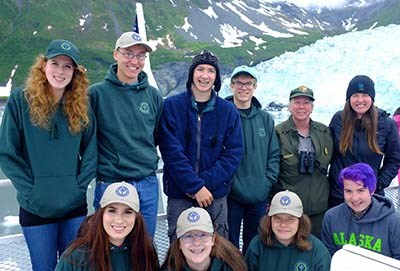 Kenai Fjords National Park is offering some unique summer employment opportunities to teens. This program is open to all applicants ages 15 through 18. These positions are designed to give students the background they need to pursue a variety of jobs in the future. It is a great way to learn new skills and begin building a resume. Participants are encouraged to apply for uniformed positions in the park following their YCC year.
Applicants must have parental consent to participate in the program. Enrollees will be paid a special remote park Youth Conservation Corps (YCC) wage of $10.00/hour and will work for 10-12 weeks beginning in late May and ending in early August.
Positions exist in
Interpretation
,
Maintenance
, and
Resource Management
, as described below.
Application info and eligibility
can be found at the bottom of the page.