Camping
How to Make a Camping Reservation
Reservations are now available for all campsites, lean-tos and huts through
Recreation.gov
. Katahdin Woods and Waters National Monument currently has 18 campsites, 4 three-sided lean-tos and 2 huts. Camping in non-designated sites is not permitted at this time.
There is no potable water within the monument.
Bring water with you or be prepared to
filter water
from water sources. Please use the NPS brown metal food lockers to
store your food
and scented items.
Dogs are permitted at campsites on a leash of 6 feet or less, but are not permitted in the shelters or huts. Please read about
how to experience this park with your pet.
All overnight sites in the monument are set up for itinerary camping, so you can easily plan multi-day trips paddling the East Branch Penobscot and Seboeis Rivers or hiking the
International Appalachian Trail
through the monument.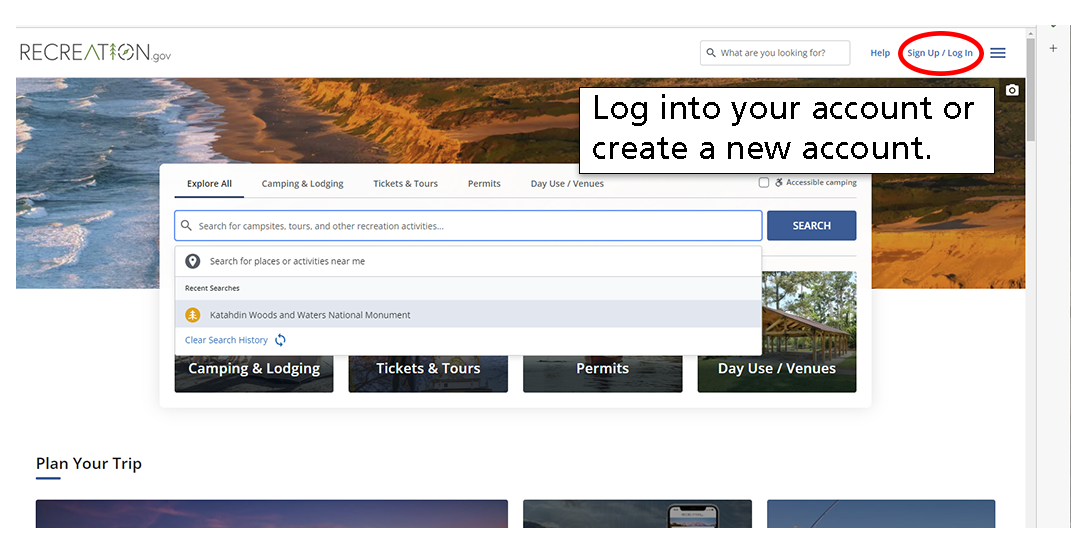 Step 1.
Go to
Recreation.gov
and sign in or create a new account.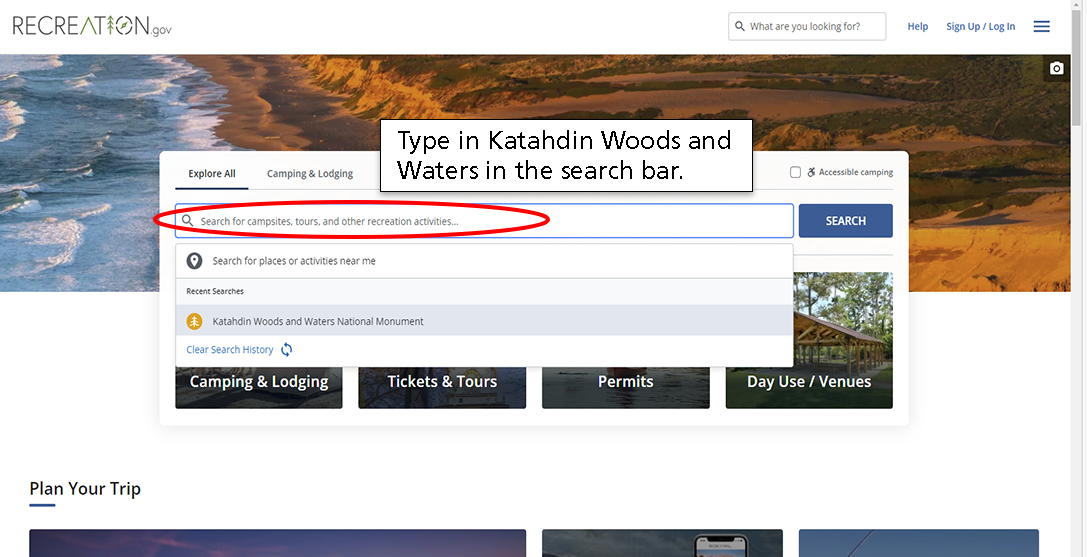 Step 2.
Type in Katahdin Woods and Waters National Monument in the search bar. Go to the
Katahdin Woods and Waters National Monument Camping and Huts
page on the home page.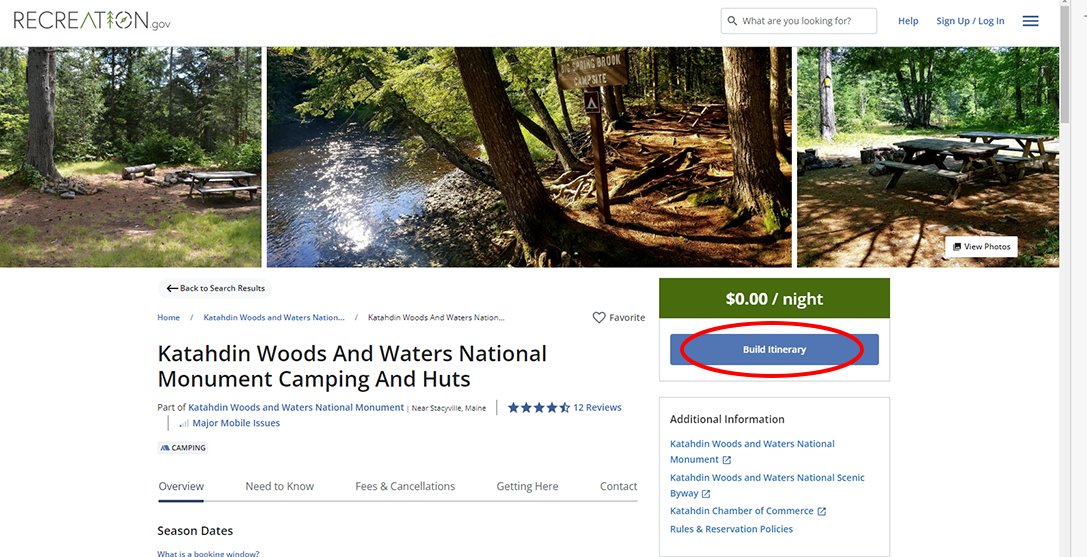 Step 3. Click "Build Itinerary"
located on the right hand side.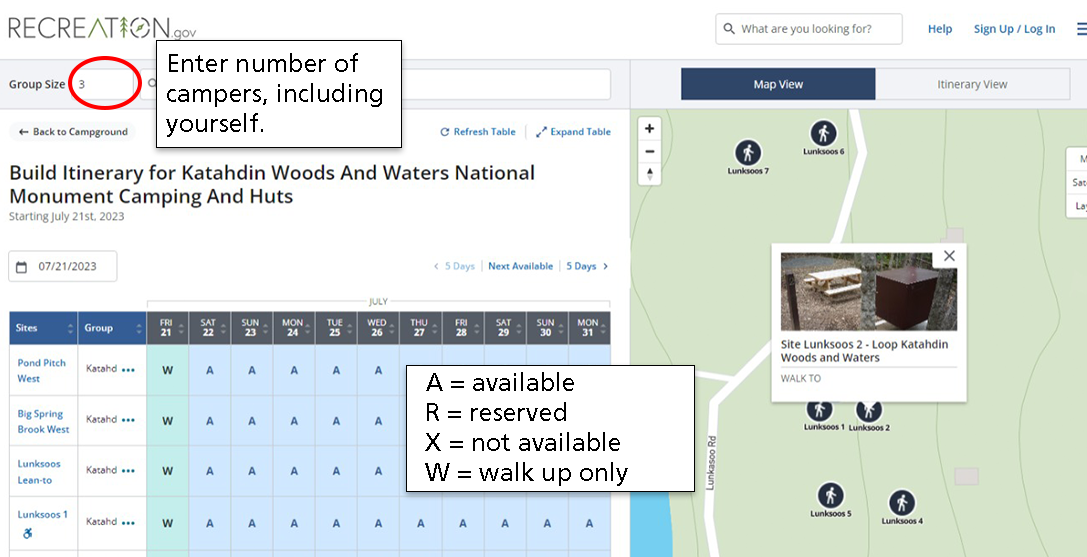 Step 4.
At the
top left
of the page,
enter the total number of people (including yourself)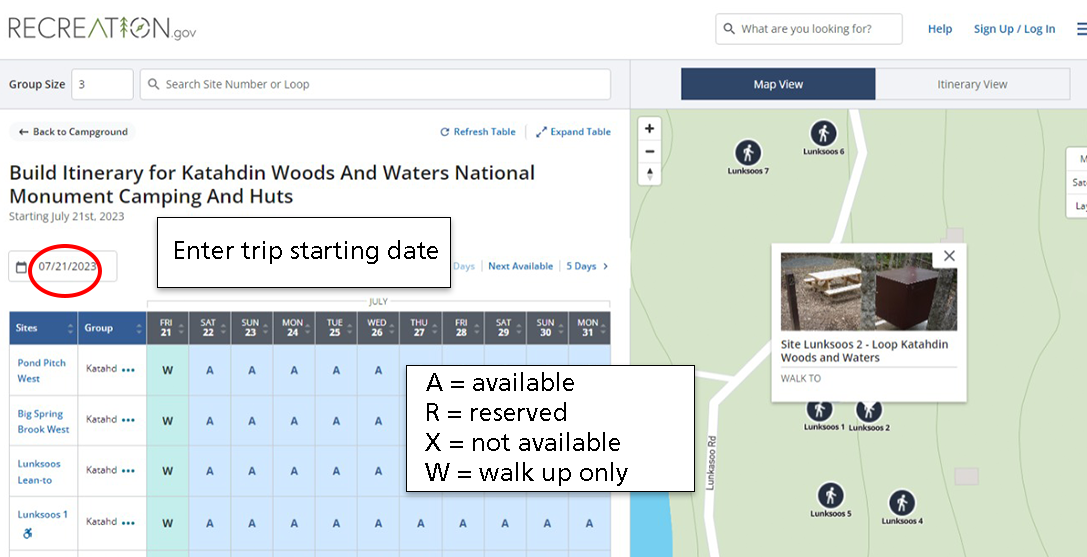 Step 5. Enter the start date
of your trip in the window below.
To add multiple nights to your itinerary, click the available date you would like to stay at each location.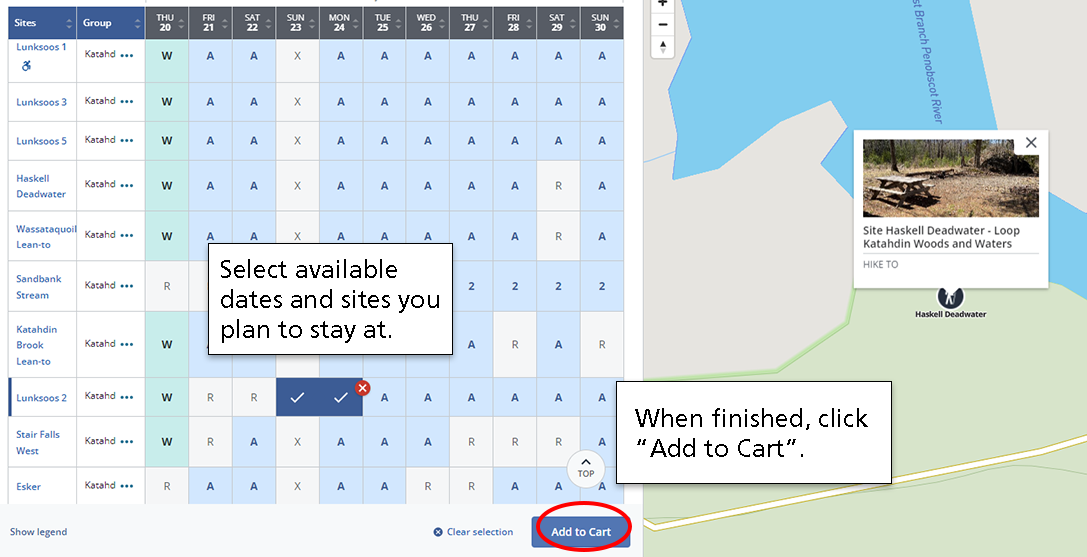 Step 6. The sites chosen will appear on the map on the right. When finished building the itinerary, click "Add to Cart".

Then, click "proceed to cart" to check out.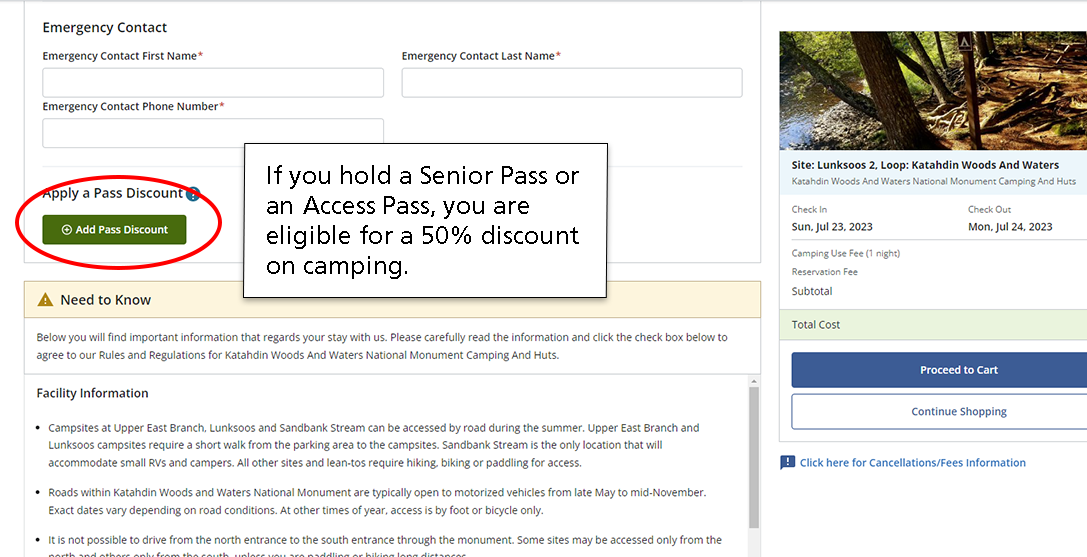 Double check your itinerary information!
Then,
proceed to payment
. Fill out your payment information and checkout. You will recieve a confirmation email after checkout.
Dowload your permit as a PDF, which you can also print.
Keep this permit on you for the duration of your trip.
Securing it in a waterproof zip-lock bag works well!
ALL our sites are FREE!
If you are planning a trip and reserving for other parks, remember that you are eligible for a 50% discount on camping if you are a Senior Pass or Access Pass holder.
Campfires
Campfires can only be kindled with a valid Maine Forest Service campfire permit and only in designated locations such as established campsites and lean-tos. Campfires are authorized by the Maine Forest Services at the Lunksoos and Sandbank Stream campsites-no permit is required at those locations. A free permit for all other sites is easily acquired prior to a visit by contacting the Maine Forest Service at 207-435-7963.
Firewood
Untreated firewood from out of state is banned. Firewood brought in from other areas may contain non-native insect species that pose a serious threat to park resources. Quarantines have been issued for some areas. Please leave your firewood at home. Firewood is available locally in surrounding communities.
Winter Camping
Winter reservations for Haskell and Big Spring Brook Hut are available through Recreation.gov. Once you are on the Recreation.gov page, click the link for "Build Itinerary" on the right side of the page. On the Build Itinerary page, enter your group size, then select the hut and dates you would like to make a reservation for.
Last updated: August 22, 2023