Lodging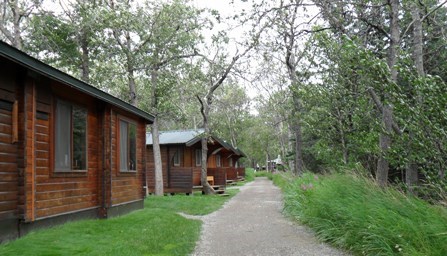 Katmailand is the only National Park Service authorized concessioner in Katmai that provides overnight accommodations and food service at Brooks Lodge and Grosvenor Lodge. Lodging at Brooks Camp is available from June 1 until September 17. Reservations are necessary and may be made by contacting Katmailand at www.katmailand.com or 800-544-0551. They also offer guided sport fishing, gifts, merchendise, recreation equipment rentals, showers, ground transportation, sightseeing, and camper drop-off services.
Other Lodging
Other lodging is available on private land within or near Katmai. Tour packages may be available for exploring Katmai and surrounding areas. Lodges include:
Surrounding communities providing lodging in the vicinity of Katmai include King Salmon, Naknek, Homer, Kodiak, and Anchorage. For more information see VisitBristolBay.com or Commercial Visitor Services.


Last updated: November 20, 2023