Flightseeing Tours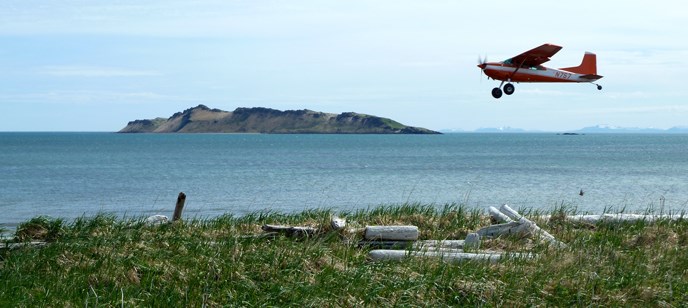 One of the more dramatic ways to see Katmai National Park and Preserve is from the window of a small airplane. From the air, you can take in the enormity and diversity of the park landscape - soaring over lowland tundra, vast freshwater lakes, the rugged Pacific coast, and even up to the steaming volcanoes of the Aleutian Range. In addition to the stunning scenery, flightseers can often catch glimpses of large schools of salmon in rivers, bears and moose roaming the landscape, rookeries of birds, and marine mammals hauled out on rocky islets.
The majority of air taxis authorized to operate in Katmai offer flightseeing tours. Most flightseeing tours originate is the communities surrounding the park such as Anchorage, Homer, King Salmon, Kodiak, and Soldotna among others. Please see the
commercial visitor services directory
for contact information on authorized businesses.
Last updated: June 11, 2020