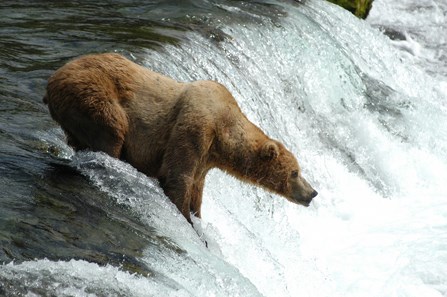 Now you can follow the lives of the brown bears of Brooks River anywhere with an internet connection. Katmai National Park and explore.org have partnered to bring the bears to you.
Several webcams stream live footage of the Brooks River and surrounding area. See the biggest, most dominant bears jockey for position at Brooks Falls. Watch mother bears teach their cubs lessons in survival. Experience the summer and fall seasons from a salmon's perspective with an underwater camera.
Park rangers will be periodically available to answer your questions about the bears through blog postings, live tweets, live programs, and forum discussions.You can also discuss what you see with others bear cam viewers on explore.org.