Geologic Formations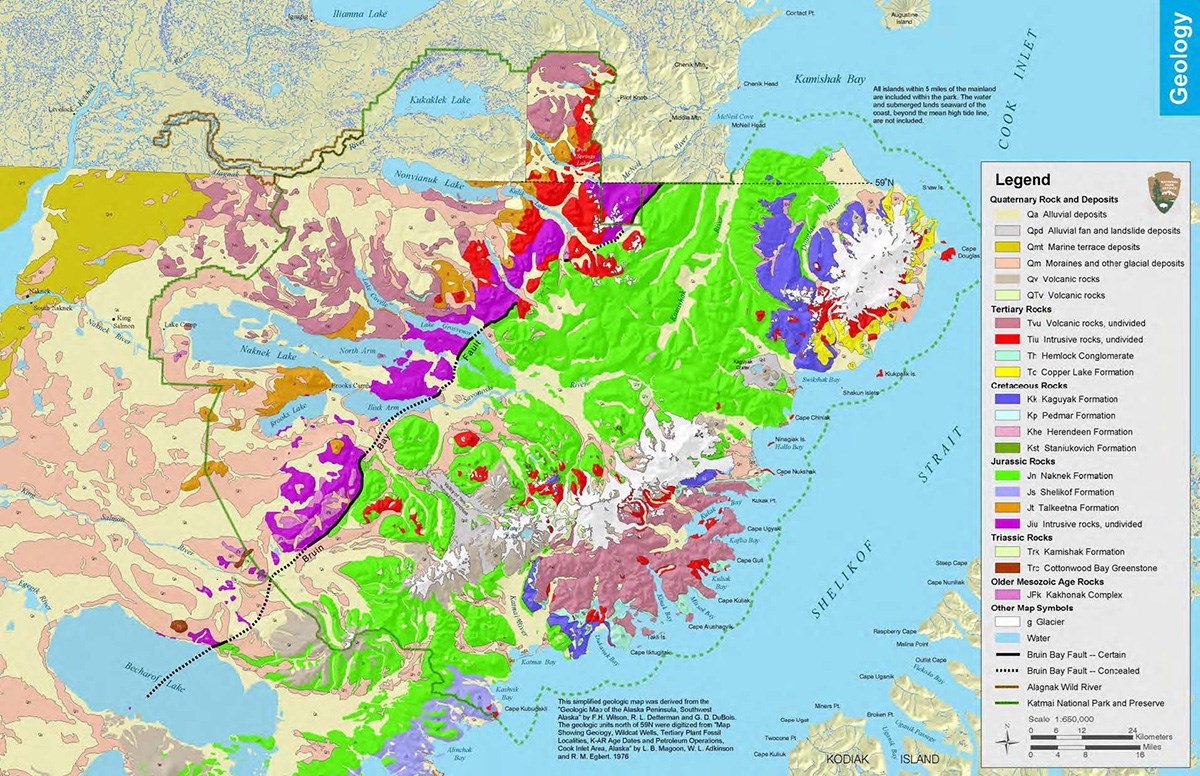 Katmai's geology changes dramatically along an east-west axis. The gently sloping western side of the park contains many glacial moraines (shown in pale pink) and alluvial deposits (pale yellow). Moraines can dam rivers and streams, helping create the large lakes that are characteristic of western Katmai. The landscape here is also pocked with smaller kettle ponds, where water fills the depressions left behind by large blocks of ice from the melting glaciers.

Continuing east, the first mountains you come to are formed from sedimentary (shown in orange) and intrusive igenous (magenta) rocks from the early Jurassic. Crossing the Bruin Bay fault into the most mountainous area of the park are the rocks of the late Jurassic Naknek Formation (bright green) and the much younger Tertiary (dusky rose) and Quaternary (tan) volcanics.

Take a closer look by downloading the simplified geologic map above (365 kB PDF). Or dig deep into park geology by downloading the report and detailed map created as part of the 2016 Geologic Resources Inventory.

Last updated: September 7, 2018