There is a first time for everything, and for many rangers this summer, it's our first time at Katmai National Park and Preserve. Monday was the first time I have ever flown in a small bush plane. It was the first time I had ever been to Swikshak Bay, and the first time I had seen the Pacific Ocean. It was also the first time I had participated in a Marine Debris Survey. 
Overseen by NOAA, the National Oceanic and Atmospheric Administration, the
Marine Debris Survey
completed by Katmai is a standing-stock survey. This type of survey provides information on the amount and types of debris on the shoreline. A set transect of 100 meters is assessed two to three times a year. In this survey debris is not collected. This helps understand the total load of debris and its overall impact. It was my first time not picking up litter. It's a strange concept for us to not pick it up. However, when you have no way to take it out of the wilderness, it becomes a learning opportunity.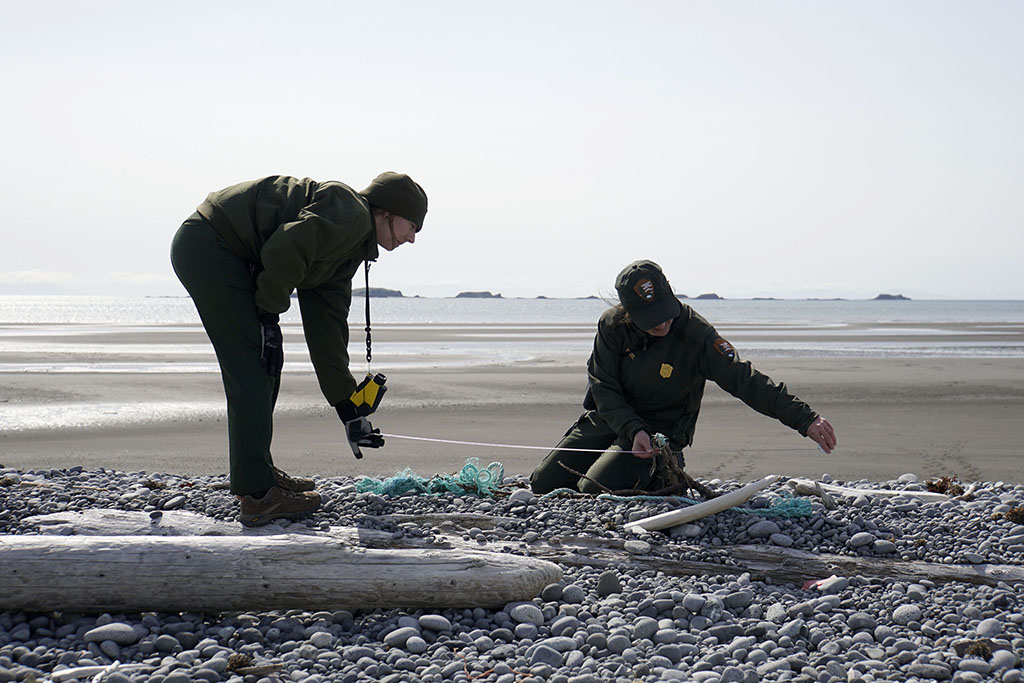 The day however, was not done giving up "firsts". As my coworkers and I were taking a break and sitting on the beach, I saw an animal heading in our direction. "It's a wolf!" I said, "What's in it's mouth?"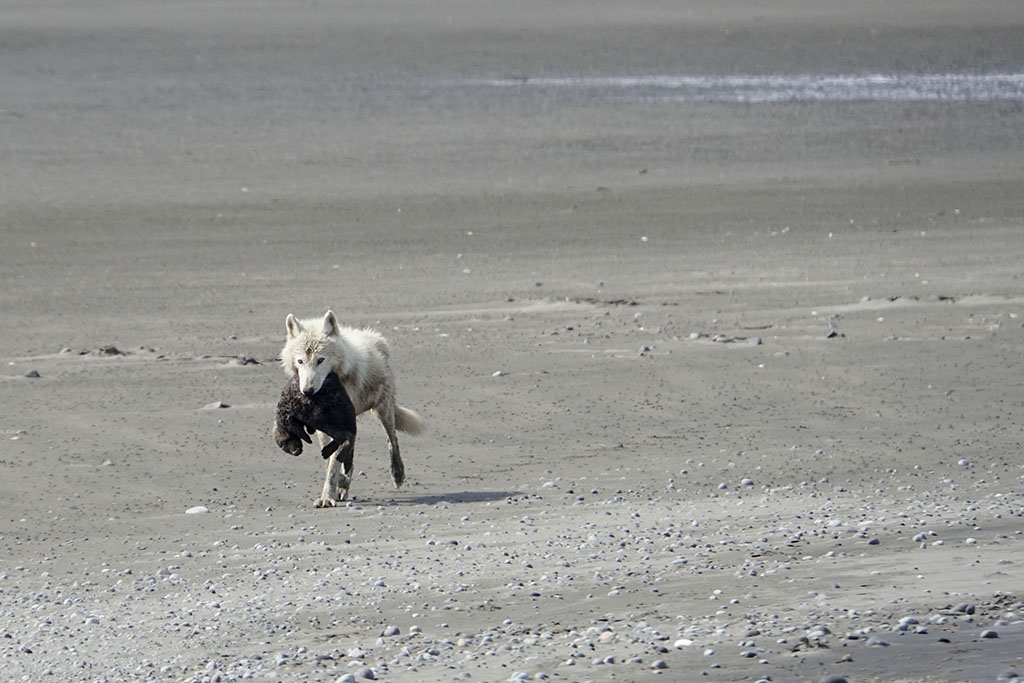 The coast is a great place to view wolves. What has intrigued scientists is how wolves interact with the nearshore environment. We have seen wolves catch fish at Brooks Falls and have seen wolf packs on the coast. In the last several years there have been a couple reports of wolves eating sea otter. Does this mean that the wolves are catching them, or did they just find a carcass? If the wolves are preying on them, does it happen on those very rare occasions when otters come ashore to rest? Little is known about the relationship between wolves and otters, but yesterday we saw a small glimpse of it. 


The otter looked to be a pup. Had it died and washed up near the beach? Was it sick? Was it abandoned and if so, what had happened to it's mother? The wolf's fur appeared to be wet up to it's shoulders, suggesting it may have gotten into the shallow water. The wolf traveled along the beach carrying the otter far from the water-line. It passed by us, took one glance back, then continued on.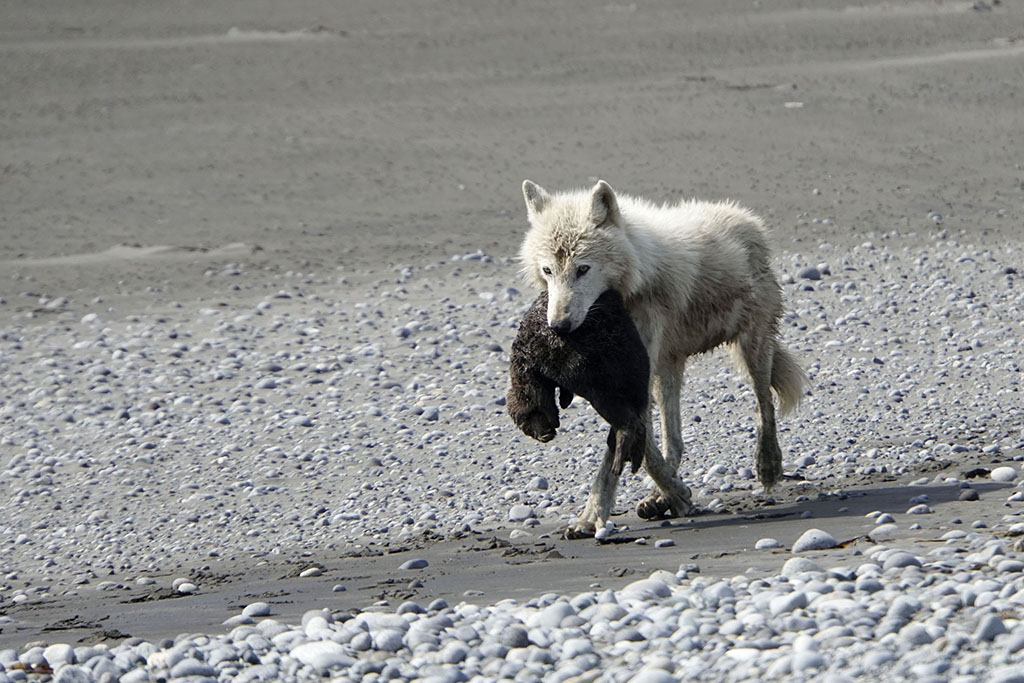 "That was insane, I can't believe that just happened!" As Ranger Kelsey spoke, I was quiet. How could I process what I just saw? I saw a predator of the land with a predator of the sea. This isn't the only relationship between terrestrial and marine wildlife we don't know enough about. The Changing Tides Project is working to learn about the connection between brown bears and the nearshore environment. There has been evidence that bears may be preying on otters and other marine animals. In a couple places along the coast, remote cameras have been set up to see how that is happening. 
Maybe we will see a bear catch an otter or seal. 
Maybe we will see more, maybe a wolf catching an otter, maybe another first. 
Ranger Kaitlyn is the Science Communicator and will be working with Ranger David and Daniel this summer.