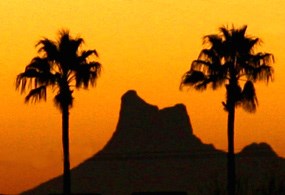 Picacho Peak was a landmark for the Anza Expedition.
Read Passing Picacho: Font's journal entry.
While no recreation trail segments exist in Pinal County, the county is actively working on a Trails Master Plan. Pinal County, with the help of the National Park Service, will begin construction of Anza Trail segments in the coming years.